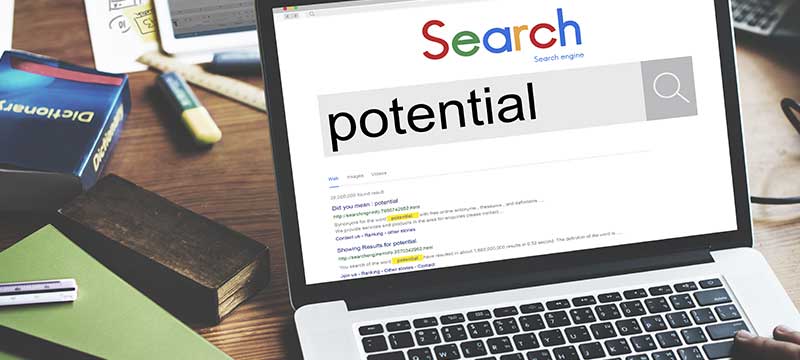 From Attractive to Zealous, Ten Words Sellers Should Know
The Memorial Day weekend has unofficially kicked off the start of summer, so you know what that means… the home selling season is in full swing! With an influx of available homes hitting the market, sellers may be scrambling for ways to make their homes stand out amongst the rest.
Before buyers even take a look at available homes, they'll browse the listings. So, it is important for sellers to choose their words wisely. Here are five words that buyers want to see when it comes to home listings:
1. Captivating – OK, truly, it's not just about using big words; but, if your home's got a great view, adding the word captivating may make it seem like much more of a must-see than simply saying your home has a "nice" view.
2. Impeccable – Wouldn't you like to see a home that's been "impeccably appointed?" To home buyers, adding the word "impeccable" may invoke a feeling that a home is clean and move-in ready, even if they were to go to close… like today!
3. Landscaped – To buyers, the word "landscaped" or "landscaping" is not only a lovely home feature, but it also signals something they won't have to do when they move in. So, they can check that home maintenance to-do off their checklist before they buy.
4. Luxurious – Regardless of a home's price, including the word "luxurious" signals high-end something to buyers and that resonates! Maybe it's the appliances, the flooring, cabinets or another home feature. If you're preparing to list your home, find that feature and showcase it properly with a "luxurious" listing!
5. Updated – Among older homes, adding the word "updated" shows that a home has received a little extra TLC. Buyers love upgrades and a home that has been "updated" means buyers won't have to worry about completing those renovations when they move in.
As much as those five words are perfect for highlighting attractive home features, there also are a few words sellers should choose if they'd like to draw less attention to features of their homes that may not be so appealing:
6. Comfortable: A seller may be looking to upgrade to a larger home because they feel like they do not have enough space, but instead of bluntly referring to a home as cramped, saying that a home is "comfortable" just sounds like less of a turn off!
7. Cozy: Similarly, instead of saying your home or condo is small or not-so-spacious, using the word "cozy" may give buyers that warm, fuzzy feeling that could entice them to schedule a tour.
8. Motivated: Yes, sellers, we're talking to you. We know you want to sell your home and as quickly as possible, but referring to yourself as "motivated" may make you seem desperate. Buyers may see that listing and immediately plan to offer less, should they decide to place an offer.
9. Oversized: This may seem like a great home feature, but if your home happens to be the largest on the block, you may not want to highlight that feature. Buyers may fear that your "oversized" home also carries and "oversized" price tag.
10. Potential: The word "potential" translates to "project" when it comes to home buyers. Either they're looking at a fixer-upper or a home that may immediately need upgrades upon moving in. Simply, stay away from this word when describing your home.
And, what home-selling vocabulary lesson would be complete without a few bonus words? We're talking about words like Stainless Steel, Granite and Hardwoods. Sure, not every home has these features, but if yours does, you had better make sure those words appear in your listing. As much as we may like to think that buyers do not crave these features that are considered to be "high-end," they just do. So, if these attributes appear in your home, take note and make sure these words appear in your listing!
When it comes to selling a home, words matter! If you're ready to list your home, but you need some help in accurately describing it in your listing, contact a trusted Pittsburgh real estate agent today.