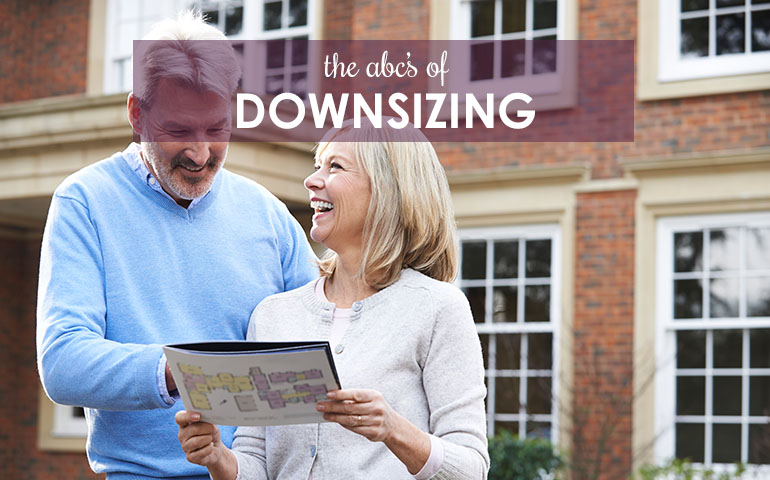 Textbook Tips for Downsizing this Back-to-School Season
You've shopped the sales and seen a few buses on your morning commute. All over social media, your friends' kids are posting pics of their newly-decorated dorm rooms. There is no doubt, school is back in session. If this back-to-school season has left you with an empty nest, it may be time to consider downsizing your home.
Since the kids at school will be receiving a syllabus to start off their academic year, we've compiled our own little list of A-B-Cs and 1-2-3s to help any homeowners that may be ready to downsize this semester:
A is for always planning ahead.
Typically, downsizing your home is a major decision that many homeowners wrestle with. After all, you've likely been living in a bigger home that has been full of people and activities for quite some time. So, leaving that lifestyle and walking away from that home simply cannot be taken lightly. You need to think about the type of home and kind of lifestyle you're ready to lead. Are you ready for an apartment in a city? Is a planned community with plenty of amenities more your speed? Carefully consider all of your options before deciding to downsize.
B is for being aware of your new space.
Once you decide that it is time to downsize and you find the place that is right for you, get very familiar with the space. Ask for blueprints or take plenty of photos, so that you know exactly how much space you'll have and exactly what you'll be able to fill it with. When you attempt to place your current items in your new, smaller space, be sure to give each item a function. Do you have a small corner in your new family room? Make it into a home office with a low shelf. Getting creative with your new space is a great way to make it feel like your own!
C is for carefully considering what you will bring with you.
When you downsize, it goes without saying that you're going to have to shed a few of your personal belongings. Yes, some of your décor, furniture and clothes will have to be left behind. But, how do you decide what can and cannot make the trip to your new home? Well, it's as easy as 1-2-3, of course. Three questions that is. When you are sorting through your personal items as you prepare for a move, ask yourself these three questions if you cannot decide whether or not you should keep something:
1. When is the last time I used this?
2. Where will I put this in my new home?
3. Is this item irreplaceable?
If your answers to these three questions were "I don't know," "I don't know" and "no," you must part ways with the item. And, don't think twice about it. Downsizing is all about simplifying your lifestyle, so start by simplifying the items you decide to move.
Now that you've got the A-B-Cs and 1-2-3s of downsizing committed to memory, it is time to follow a couple simple rules of classroom etiquette: be patient and kind… with yourself! Making the decision to downsize and doing it properly is no easy task. But, keep in mind, you can do it and when you do, you'll happily graduate into your new home!
If you've recently been left with an empty nest and you'd like some help downsizing your home, contact a real estate agent today!