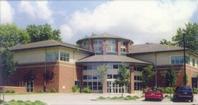 Peters Township: One of Washington County's Most Wanted Pittsburgh Suburbs
When you're looking for a home in Pittsburgh, it is impossible not to consider Peters Township in Washington County. Just 15 miles south of downtown Pittsburgh, the nearly 20 square-mile township houses the communities of McMurray and Venetia.
One of Washington County's oldest townships, Peters Township is rich with history and tradition. A farming community at its inception, the township since has evolved into a coal mining town and, now, is one of Pittsburgh's most desired upper-middle class suburbs.
In addition to unique rural charm and a low tax rate, Peters Township offers residents ease and accessibility. Just a 30 minute drive from both downtown Pittsburgh and the Pittsburgh International Airport, the nearly 22,600 residents of Peters Township have an easy commute to big-city business opportunities and endless travel options.
Speaking of options, 95% of Peters Township School District students explore their higher education options. In fact, the reputable Washington and Jefferson College, Waynesburg University and California University are all nearby choices for students… and, that's not even mentioning any of downtown Pittsburgh's elite colleges and universities.
So, when they're not conducting business, traveling or studying what do Peters Township families do? They take advantage of the many community resources, like the recreation center and the state-of-the-art public library. Of course, they enjoy seven community parks and the Arrowhead Trail, where they can play ball, fish, kayak or just enjoy a picnic under a pavilion or a day at a playground.
Shopping and dining are also two everyday conveniences that Peters Township residents enjoy. The township houses various shopping centers and plazas; plus, it's only 15 minutes from Washington's Tanger Outlets. For a quick bite to eat, the Center Plate offers reasonably-priced comfort food with a twist. For a night out, the Arlecchino Ristorante is an unbeatable Italian feast and Mm! Mm! Pizza… need we say more?

Ready to taste the long-time tradition, educational opportunities and recreational options that Peters Township residents enjoy? Search available homes in Peters Township now.