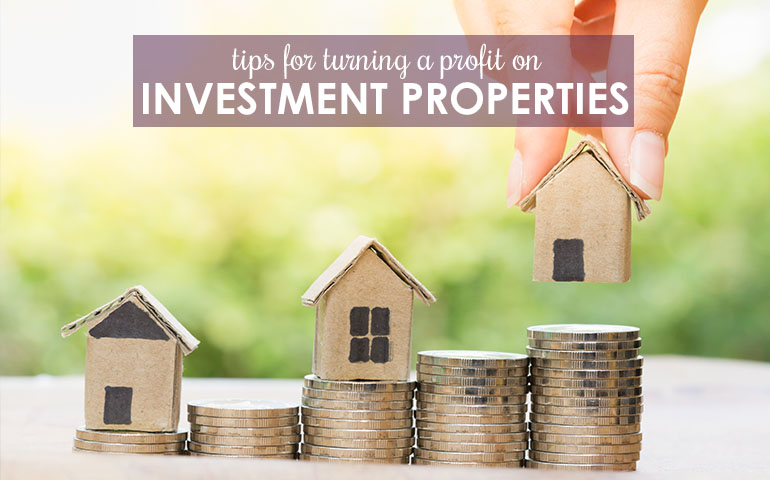 Buy, Renovate, Rent, Repeat. Tips for Turning a Profit on Investment Properties.
We've all seen reality TV shows where handy men and women find old, dilapidated or foreclosed homes, buy them, renovate them and rent them out for a handsome profit. But, is there any truth in those "realities?"
In actuality, there is potential to do just that in some homes that are currently on the market. But, as always, it is the savvy buyer who can turn someone else's "trash" into their marketable "treasure" and turn a profit.
When it comes to investing in a property to renovate and rent out, it is all about minimizing cost to maximize profit. How is that possible? If you're in the market for investment properties, consider these few tips before you buy, renovate and rent:
Know What to Look For and Where. With the help of an experienced real estate agent, new and seasoned investors can find reasonably-priced properties with more-than-reasonable amounts of rental potential. Just because a property is old or is in foreclosure does not mean that it is not marketable. First, think about structural condition, safety and proximity to amenities when selecting the perfect investment property. Think about possible renovations only after you've ensured that your selected property meets those criteria.
Set Reasonable Expectations. This goes for you and your potential tenants. Obviously, you want to attract good tenants to your rental property by showcasing a clean, livable space. But, your property does not need to be a luxury rental with every top-of-the-line home update. Remember, your rental property is your tenants' temporary home, not a forever home for you or them. Give them an inviting, clean space and hopefully they'll return the favor by taking great care of your investment.
Make Repairs. Consider Replacements. And, do so in that order. Often times, when it comes to preparing an investment property to rent out, it may seem easier to replace old carpeting, repaint dingy walls and even purchase new bathroom and kitchen hardware. In reality, these "fixes" may be faster, but they can also be more expensive. With a little elbow grease or the help of a handyman, old carpets can be cleaned, dirty walls can be brightened up with a good wipe-down and hardware can be polished and primed to shine. Making repairs may not work in every situation in your investment property; but, think about your return on investment. When possible, repairing will usually be more cost effective than replacing.
Keep It Clean and Secure. When it comes to an investment property, age is nothing but a number! To a potential tenant, no matter how old a property is, a clean, safe space is a fresh palette for them to design and make their own. If tenants do not have to consider whether your rental is clean or safe, they can start to consider where their furniture will fit and how they'd like to decorate the bathroom. Make sure their only concerns are their decorating options.
Carefully Screen Tenants. After you've found the perfect investment property to buy and renovated it into a clean, inviting space, it's time to find the perfect tenants to fill it! Be meticulous when you interview potential renters and ask them to provide references that can vouch for the fact that they will take great care of your property. You can also protect yourself and your property by making sure that you have an air-tight lease agreement.
With a little savvy and some real estate know-how, the buy, renovate and rent process can be a lucrative investment. If you're interested in minimizing cost and maximizing profit, begin looking for the right investment property today. Contact an experienced Berkshire Hathaway HomeServices The Preferred Realty real estate agent to get started.