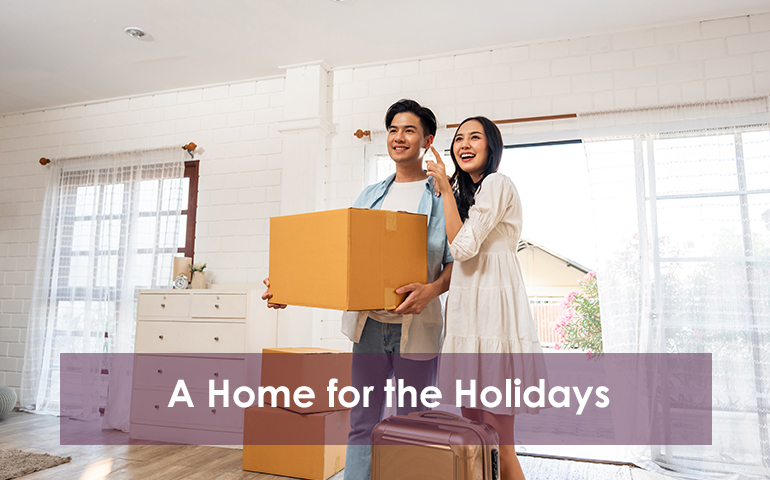 A Home for the Holidays
While conventional wisdom might suggest that the holiday season is a slow time for real estate, there's also compelling counter arguments for why it isn't or, at the very least, why it shouldn't be. If we break it down to purely numbers, then yes, you're likely to see less new listings and less sales in the time period between mid-November and January. That rings true even in record years. Which is to say, February through October could be the hottest market you've even seen but once the trick or treating is over, real estate transactions will dip off a little.

Why does business slide in the lead up to Thanksgiving? It may seem obvious but people are just really busy. They're shopping for gifts, preparing large family meals, decorating their homes, travelling to visit relatives, and pulling overtime to lessen the strain on their holiday credit card bills. This leaves them with precious little time to review offers or properly stage their living space for open houses and showings.

The good news? If a home seller is committed enough to put their home on the market during the holidays, they're pretty serious about selling. Which means, they may be extra ready to get everything tied in a neat little bow before ringing in the New Year. If a potential buyer is willing to make an offer during this time, they're really serious about buying a home. They might be more willing to forgive certain cosmetic or material defects that they would find more questionable in the peak Springtime market. In short, if you intend to buy or sell a home in the early winter months, you're less likely to change your mind on a whim.

Why else should you buy or sell over the holidays? Well, odds are if you're a buyer, you'll have less competition. Remember, everyone's distracted! Sneak in there and give the current owner of your dream home an offer, to paraphrase Al Pacino's Michael Corleone, "they can't refuse." If you're a seller, the competition is also diminished. Who are the seller's competitors? Other sellers with homes in their style and price range.

Then there's the emotional appeal. Can you think of a bigger, better gift for the holidays than a new home? It's been said many times but a home is, for most people, the biggest investment they'll ever make. Both sides of the transaction, buyer and seller, are sure to receive the best gift of the season by meeting their respective real estate goals. Now there's something to be thankful for!