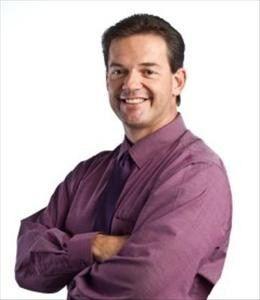 Dan Kite, ABR,CRS,e-PRO
Realtor®
North Hills Office

Call Agent
Text Agent

(3 reviews on Zillow)
www.dankite.com
Dan Kite, ABR,CRS,e-PRO's Client Testimonials
Everyone working on my behalf was very pleasant and diligent.
~ Andrea Nash
Dan was wonderful to work with. He made the buying process very enjoyable. He provided a wealth of knowledge, understanding and ease through throughout the whole process. We will definitely recommend and use Dan again for all of our real estate needs. We couldn't have asked for a better agent to work with!
~ Jack Higgins Jr.
Everything. He points out imperfections that could be a major problem. I referred Dan to my son and a friend who both bought houses with him, I have been buying houses with Dan since 1991. This was my 4th house I bought and sold 2 with Dan Kite .
~ Susan Latta
Adrienne answered us right away and went above and beyond to get us answers and walk us through the process. As first time home buyers, this was extremely helpful. We could not be more happy with our new home and how smoothly the process went!
~ Nicole Kashur
Dan did a great job getting us more than we were asking for our house! We would use his services again in a heartbeat.
~ Joseph Heimerl
He was professional, personable and very knowledgeable about the process.
~ J.B.
Dan provided all the answers to our questions in a timely manner and was always available when needed.
~ G.H.
Dan was an excellent agent! He was attentive and informative and went above and beyond to solve all of the issues that arose during our transaction. I would absolutely recommend Dan to all of our friends!
~ David Cardillo
Dan was very knowledgeable on the market and very helpful throughout the whole selling process. He provided every necessary service and was prompt responding to any inquiries or concerns I had. I'd definitely use Dan again and would recommend him to friends and family.
~ Jared Sadlowski
No fuss easy to deal with.
~ Ryan Boyles
His team made the home buying process easy. They did all the hard work for me, all I had to do was sign some papers
~ Rebecca Neuhart
Adriene was the best!
~ A.L.
Adriene Eggert has helped us 2 different times and goes over and above. I loved the personal touch and attention she puts in.
~ Mark Grogan
He is always very personable! He sold my house in ~1-1/2 weeks I think in large part helped by a Sunday open house. He came to me with 4 offers pretty much on a competitive bid basis. Even though 1 of the offers was from one of his clients, he in no way pushed that particular client. End result was a selling price in excess of what we were originally asking!
~ J.B.
Dan was wonderful!! Exceptional service was provided throughout the process.
~ Kimberly Kraynak
He is amazing real estate agent because he is so deligent, thoughtful, and will listen to your needs. His promptness in returning calls, emails, or texts is next to none. I will always recommend him to anyone looking for an agent. Could not be happier with his services as an agent.
~ Natalie Thiess
He the best agent I have ever worked with
~ S.V.
Friendly service that kept me updated of process.
~ Carol Blanar
Very accommodating, hard worker and honest.
~ Becky Catanzaro
Adriene Eggert is very knowledgable about the real etate market in Pittsburgh. She listened to my wants and needs, and answered every question promptly. She has a great sense of humor. Couldn't have asked for better!
~ Kim Pieratt
Great at getting back to me and listening to my suggestions!
~ D.S.
Helped with everything that we needed and didnt push for anything unless it was on our behalf
~ S.M.
Very responsive to calls/texts/emails. Very knowledgeable of the various areas. Very accommodating for my quick timeline and tough scheduling. I will definitely be using Dan again in the future!
~ M.C.
I thought Dan was extremely accessible and prompt in all of our communications. Dan was also well versed in the procedures of purchasing a home and walked me through every step which was key for someone who has never bought real estate in the US before
~ A.T.
very responsive and a lot of attention was given to details
~ D.B.
Dan was helpful in answering all of our questions. He was very personable and took the time to listen to things/questions we had. He took time to take and edit perfect pictures of our home. He was available when we needed him. A minor issue arose on the buyers end and Dan was on the phone making calls trying to get answers. I would highly recommend Dan as a buying or listing agent.
~ Kristen Jeclicka
Dan was everything we could've hoped for and more as our real estate agent in our search for our first home. He was extremely helpful in all aspects of looking at homes and was very patient as we waded through many different homes in the area until finding our current house. He was readily available when needed and had an answer to every single question we asked. We can't recommend him enough - we had a terrific experience with him!
~ Joshua Getzoff
Dan is very experienced agent and he knows a lot about real estate and understands the market very well. Very informative and answers all my questions. Thanks Dan!
~ Michael Hanna
Adrienne's ability and effort were excellent.
~ M.G.
We had a wonderful experience with Dan and Adriene. They were very honest and professional and we're able to sell our house. They took a lot of weight off of our shoulders. Anytime we had a question they were very quick to answer. All the documentation that we needed to sign was well explained and easy to navigate. We will be recommending their services to all.
~ Mike McNeil
Throughout the entire process Dan was courteous, responsive, and knowledgeable. I really appreciated his candor as we went from property to property. He was far less interested in making a sale. Instead, he was helping us find a home.
~ C.A.
The Best service I have ever got!
~ A.D.
Our agent, Adriene Eggert, was the best. She was professional, patient, quick to respond and so much fun to work with. She brought a level of expertise and knowledge of the real estate market that helped us make an informed decision when it came time to buy our house. We appreciated her services so much in searching for our new home.
~ Tim Donato
Genuine willingness to answer ALL our questions. Offer suggestions, LISTENED to our needs and wants! Was there when we had any concerns. Dan was a PLEASURE TO WORK WITH! NO PRESSURE! HONEST AND SINCERE! HIGHLY RECOMMEND DAN KITE and Northwood Reality!
~ Cathy Gallagher
Adriene is the best realtor we have ever been fortunate to work with! She works incredibly hard and always had our best interest in mind. We bought our new house with her and sold our previous house with her. She sold our house in days! We cannot speak highly enough of her dedication and communication.
~ Clark Webb
Dan was very knowledgeable about a variety of areas that we were looking for a house in. We asked to view a lot of houses and he was very accommodating to our schedules while providing additional suggestions based on our preferences. When we found a house we liked he was very aggressive with negotiating allowing us to close on the house for less than we expected to be able to. Of the relators I have worked with to date, Dan provided the smoothest and most enjoyable process, and I would whole-heartedly recommend his services.
~ J.H.
Adriene is absolutely wonderful! She is kind, supportive, and compassionate. She is not pushy at all. In fact, one of her greatest assests is that she is patient. We could not have bought our last two houses without her guiding us every step of the way. We love her and would recommend her to any one looking to buy or sell a home.
~ C.W.
Dan is fantastic! He is kind, caring and hard working. We would never use anyone else and always recommend him to friends and family.
~ D.R.
Dan provided excellent customer service and expertise. He responded quickly to my communications and provided great insight and advice in both the selling of our previous home and the purchase of our new home. We encountered many unusual hurdles during the selling of our previous home, and Dan went above and beyond in finding solutions to all of the issues we encountered.
~ F.H.
He was an excellent communicator. He also was a great negotiator. Went above and beyond to help us with info on house and area.
~ J.J.A.I.
Dan did an outstanding job in selling our home and helping us with the purchase of our new home. Everything from listing our house to securing a mortgage to coordinating the closings made the transactions and move very smooth. Dan is very organized, easy to reach when questions arose and was always on top of things. i would highly recommend him to anyone looking to sell or purchase a home.
~ R.H.
I have bought and sold several houses over the years and this was by far and away the smoothest and easiest transaction I have been through. Dan was excellent in every aspect of the listing, sale and closing of both of our homes. I would highly recommend him without any reservations.
~ R.H.
Dan is a fantastic realtor. He is kind, patient, knowledgeable, professional and gets the job done! My family has used him as our agent for years and we will never use someone else. We recommend him all the time to friends.
~ K.R.
Very efficient people working there and your agent Adrienne worked hard and long over getting a sale completed for me despite a poor listing agent from REMAX and a seller that lied and was a complete moron. Really thought at least 3 times we should find something else but held on as she maneuvered her way thruogh it.
~ F.S.
Dan was there for every little thing we needed or requested, we have never worked with a better agent.
~ D.S.
We met and started working with Dan in 2014 to view a home. We did not seriously start looking at homes until Spring 2017 and quickly found the house we would call our home for the first time. My husband and I appreciated his knowledge of the housing areas and honestly when looking at houses. He was attentive to our questions and concerns while treating us like he would customers with much bigger budgets than ours. We are grateful to have had Dan as our realtor and will recommend him highly to others and will look to him again for help in the future!
~ J.A.

07/20/2017 - clt109
Sold a Single Family home in 2017 for approximately $200K in Allison Park, PA.
Dan listed and sold (in 3 days!!) my parents house .... He was so great with them. They are older and he really calmed their nerves and walked them through everything step by step. They were very grateful to him for making everything so easy and stress free.Everyone in my family (and there are a lot of us!) would use Dan for any future real estate needs we have!
There are so many great things that Dan Kite brings to the table. As a first-time home buyer, I had to greatly rely upon Dan's experience and knowledge. And I can say, without any hesitation, is that Dan far exceeded my expectations. Not only experience and knowledge, but Dan also possesses other intangibles such as dependability, timliness, honesty, and perhaps most importantly, charisma. I enjoyed working with Dan throughout the entire process and would recommend him to anyone looking to purchase a home. Northwood Reality is very fortunate to have Dan Kite as a representative. Ray First-time home owner, Ross Township
~ R.M.
Everything! Adriene is awesome! She made the process a smooth and painless one!
~ L.S.
Working with Adriene was an absolute pleasure. Can't imagine a situation that she couldn't handle. She made everything easier for us buying and selling. Thanks again Adriene
~ C.G.
Dan was honest, personable, knowledgable and all around wonderful. We cannot say enough good things about him.
~ M.R.
Adriene Eggert is hands down the best Realtor I've had the pleasure to work with. She understands how important communication is with her clients and goes above and beyond to make sure every question and concern is addressed in a timely manner. I will be recommending Adriene to everyone I know that is looking to buy or sell a home.
~ A.P.
Everything went smoothly and quickly. No one was pushy and if we asked for advice, we got it. It was never a problem getting in touch with our realtor if we needed something or had questions. All of our questions got answered. The pictures/listing of the house we sold turned out great. It got a lot of people in there right away. Our realtor really did go out of her way for us. She even went back to our old house to pick up something we left behind. She didn't have to do that, but we really appreciate it!
~ Emily Macklin
Dan Kite is amazing. This was my first home purchase and he really took me under his wing to teach me about the home buying process. He was in constant communication, making sure that I had everything I needed throughout the entire process from start to finish.
~ Haley Casuccio
Dan Kite is an awesome agent. I have worked with many different agents and agencies over the years and Dan is hands down the best and most professional agent I have ever worked with. I have already recommended Dan to a people I know trying to sell homes.
~ P.G.
Dan's service really did "soar above the rest!" When we had two days before the closing to change some outlets and install smoke and CO1 detectors, he found an electrician for the outlets and put up the detectors himself because I was busy with my ailing mother, the co-owner of the house. We were able to close on time.
~ D.T.
This is our 2nd home we purchased with Dan Kite, at every level Dan exceeds any and all expectations!! I have and will continue to refer Dan & Northwood to anyone I know that is in the market for a new home. We have seen and dealt with a lot of different realtors but none of them could even hold a candle to Dan's work ethics !! We HIGHLY recommend Dan Kite for any real estate needs!!!! Great job!! Thanks for everything!! Jim & DeAnna Dattilo.
~ Jim Dattilo
Dan was very knowledgeable and supportive through our entire selling/buying process. Dan was extremely attentive anytime we had questions or concerns. Dan made the selling and purchase of our new new home an enjoyable experience. We will highly recommend Dan to friends and family for any future real estate needs.
~ Gary Heilman
Responsive in a timely manner, can answer any questions, always on time.
~ R.S.
Knowledgeable and helpful.
~ D.R.
Very helpful and knowledgable
~ Steven Ballard
Very friendly and knowledgeable of the area.
~ C.W.
Dan was very easy to work with, extremely knowledgeable, and, to me, genuinely cared about helping me find the right home. He stayed on top of everything, was very accommodating to my schedule, and appropriately open and honest about the properties and areas we visited. All of that matters tremendously when you are relocating.
~ C.P.
Dan Kite is a seasoned agent who clearly demonstrated to my wife and me his commitment to a best-in-class client experience. He is patient, insightful, and very personable. Our purchase transaction should have been straightforward, but due to issues beyond our control it became extremely complex and stressful. Dan acted as a strong partner advocating for us at every turn easing our stress in the process. In the end, we got to closing thanks in no small part to Dan's effort, persistence, and expertise.
~ Devin Cygnar
Adriene Byers Eggert was amazing to work with.
~ Domenic Burello
The entire home buying process was seemless. Northwood realty coordinated with our mortgage provider, ancillary services and seller quickly to close deal in under 60 days.
~ Robert Kosin
Dan was great.! He went out of his way to help me out on my relocation to the Pittsburgh area.
~ David Posey
I was always kept informed on any new status. Everyone was very professional and also made me feel like selling my house was priority one.
~ L.A.
This is our second time working with Adrien Eggert and we couldn't imagine using any other realtor....She truly is the best and makes a difficult time a lot easier by handling and helping out with all of sorts of issues expected and unexpected that seem to pop up while preparing to move. She is very prompt and her availability would surprise me and my wife as she would get back to us even during late hours. Dan Kite was also extremely impressive, I believe that with his photos of our house and opinions on staging we were able to accept an offer over asking price just a few days after listing our home. Dan was very professional and definitely knows what he is doing.
~ S.M.
Responsive, knowledgeable, all around expert. Brilliant work as always.
~ T.C.

09/08/2015 - user313012
Bought a Single Family home in 2015 for approximately $125K in Gibsonia, PA.
Adriene is very knowledgeable and was extremely helpful in every step along the way! From guiding me through a multiple bid situation to helping me find and secure a new lender at the last minute! Adriene was an absolute pleasure to work with and I highly recommend her and the Dan Kite team to anyone who is looking to buy or sell a home!

10/12/2012 - Mccandless seller
Sold a Single Family home in 2012 for approximately $175K in Pittsburgh, PA.
I bought my house with Dan a this year and still am amazed how smooth the whole experience was. He was calm and went to bat for us when we needed him. He knows what he is doing, what more could ask for.