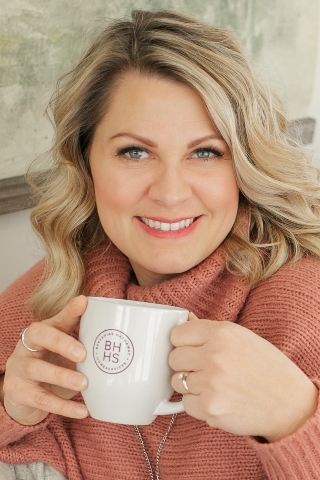 Wendy Kelly

- Wendy Kelly Group Team

Realtor®

Somerset Office


Call Agent Text Agent

(11 reviews on Zillow)
wendykellygroup.com


Wendy Kelly Group Team Client Testimonials
Wendy was always there for us, thruout the whole process. She had our best interest at hand at all times. We couldn't have been any happier with her job thruout this entire process.
~ Kenneth Sigler
Wendy was amazing! She was always there to answer questions and provide supportive and honest advice. She was willing to help any way she could and resourceful through the entire process with local inspectors, lenders, insurance companies and closing lawyers. Her friendly personality and quick responses never left me feeling like I was bothering her and that she was happy to help, I felt Wend went above what the average realtor does as far as what she had to do and what she did to help out and make sure there was a positive sale.
~ Christy Lambert
We were delighted that she immediately brought her client to view the property the first morning it hit the market and the fact that she secured the sale so rapidly.
~ E.Z.
Always made me feel confident, on my home purchase.
~ E.B.
She listened to my needs and kept me informed throughout the process. Her recommendations and resources made it a positive experience for both myself and the buyer.
~ Brian Klink
I'm not sure who Wendy Kelly is. Her name was never mentioned in my dealings with your company. The agent I used was very professional.
~ C.A.S.
Wendy's knowledge of the area and professionalism were outstanding. She is a true asset to any homebuyer. I purchased 6 acres and the commission was small but the service I received was definitely not. Most people will work hard for great commissions. Wendy Kelly's level of professionalism didn't drop commensurate to the commission. That can't be said of a lot of Realtors.
~ Michael Diehl
We were very happy with Josh Crowe being our realitor. He is very honest and works very hard to get your house sold. Thank you Josh Crowe !!!
~ Dennis W Ulery
Wendy was very helpful in the entire process. Wendy gave very good advice and looked for multiple homes we may have wanted base on our likes and fiscal range I couldn't be more pleased with our realtor
~ Shane A McCusker
Knowledgeable, professional and genually interested in finding the right home for us.
~ J.A.M.
Josh Crowe was a wonderful agent.
~ M.G.
Very helpful and great to work with during the entire process.
~ D.R.K.
I was only dealing with Ashley Stockwell.She the best.
~ John W Kammerdiener
Do not know Wendy Kelly
~ Jeannine & Aman Brown
Ashley Etris was amazing! She helped to make the entire process smooth and easy and was a delight to work with. She always kept us up to date and was always available to answer any questions we had. We are so happy that we were able to work with her! Berkshire Hathaway made the entire closing process a breeze!! We graciously thank everyone who assisted in this process!
~ Travis P Hutzell

05/10/2019 - twp5002
Sold a Single Family home in 2019 for approximately $150K in Somerset, PA.
Wendy was excellent to work with on our house sale. She deserves all of the credit for our quick sale. I was impressed by the amount of outreach completed through social media, mailings, and open houses. She was quick to answer any questions and always provided knowledgeable answers. I would definitely work with Wendy again.
Josh Crowe was an excellent agent. He was very responsive to any questions I had during the buying process. Josh was very helpful in assisting me in negotiating a fair price for the the property I purchased. He kept me informed throughout and did a great job keeping the closing date on schedule. I would recommend Josh Crowe as an agent to anyone looking to buy or sell and home.
~ A.B.
She went to bat for me when the appraisal didn't come back at fair market value from the appraiser. She was also very good in keeping lines of communication open and expressed concerns throughout the process. She knows the market and seems to have a interest of buyers to the houses she lists.
~ A.B.
Wendy did everything possible to help me out. She was very professional, and made sure everything was done in a timely manner. Would recommend her to anyone.
~ Ryan Lishia
She gave us good advice throughout the process and even followed up with us and helped us out after the closing.
~ T.J.M.
She is very persistent and does everything she can to make the process faster, which was very much appreciated!
~ Brandon Trimpey
She was absolutely amazing. Extremely helpful to my families needs in finding the perfect home!!!
~ T.M.
The sale was black and white
~ R.C.
the team is very knowledgeable about the area and always made themselves available to show us properties even on short notice. josh had a very good understanding of what we were looking for and did a great job of helping us find properties in our price range that met our criteria.
~ Jessica Moresco
Everyone we have worked with from Wendy's group has been fantastic. They are all very helpful and responsive. We have purchased 4 properties so far through her and her team, and would not work with anyone else. We have already recommended them to others who have purchased through them as well. We have been very thankful to have found such a great team to work with!
~ A M Nielsen Properties I LLC
Wendy is professional, kind and extremely motivated to helping you make your dreams come true. She was there any time day or night that I needed her or simply ask a question. I can't say enough good things about Wendy. I would recommend her to anyone looking to sell or buy a home!
~ Gary Livengood
Very friendly and helpful through our sale of our house, josh crowe is an awesome realitor to deal with and assist with everything.
~ James Elliot Peters

07/28/2018 - bretkahler
Bought and sold a Single Family home in 2018 for approximately $325K in Central City, PA.
Very straight forward. Kept me informed throughout the entire process. Supplied all information necessary and guided me through the paperwork process with selling and buying another home.

07/25/2018 - RickyNemeth
Sold a Single Family home in 2018 in Johnstown, PA.
Wendy Kelly is one of the best realtors that we have done business with for several real estate transactions. She is very knowledgeable, highly motivated and extremely professional in her dealings with both the buyers and the sellers. I would highly recommend her for any of your real estate needs.
Personal service. Attention to detail and honesty. Not afraid to "go to bat" for their clients.
~ Steven D Addis
Wendy was very personal, knowledgeable and willing to work with our schedule.
~ A.M.
I do not even know where to begin. Wendy is amazing! She was so genuine with us and my husband and I could truly tell she wanted the best for us. She was so easy to get along with and most importantly she knows her stuff! Would definitely recommend her in a heartbeat. We loved her!
~ J.M.C.
Wendy was very helpful, and understanding during our home buying process. I would recommend Wendy to anyone wanting to buy a home. When I had a question Wendy responded almost instantly with the answer.
~ K.S.

08/11/2017 - Donald Russell Peters
Bought a home in 2017 in Luxor, Greensburg, PA 15662.
Wendy is an exceptional professional. Messages were always answered in a timely manner, she has all resources necessary to assist in all aspects of a transaction. When you are making such a significant purchase, she is who I want to represent me. I will definitely use her again.
We really enjoyed how professional and we'll yous answered our question s.
~ B.B.J.
Wendy was very very kind and understanding! As first time home buyers we were very easily confused. Wendy took the time to explain everything we questioned. Was available to answer questions outside normal business hours which was nice. Wendy was super kind and understanding even with our strange request to take our kids on a home tour after we had decided on which house to buy. Would deffently recomend wendy and northwood to anyone looking to buy or sell a home!
~ B.S.
Wendy was able to answer the phone any time I had a question for her, including nights and weekends.
~ D.F.
She stuck by us through a very long process. She always have me encouraging words. She was awesome. We are in our new home and are so very happy thanks to Wendy.
~ M.S.Y.
Both Wendy and Josh were informative and new the housing climate for Somerset County
~ L.I.W.
Hi: Josh Crowe was my agent. The biggest plus about Josh was he was always responsive to my e-mails , texts or calls. There was never a delay. Would be happy to work with him again in the future. Great personality. Josh we love your new cabin. Thanks again for all your help! [FIRST NAME REMOVED] & Ken
~ D.P.
We were so pleased with Wendy Kelly's Northwood Realty. We had the pleasure of working with Josh Crowe who was very helpful and of course very professional. There was never a question that was too "dumb' to ask or we always felt we were a priority. He always got back to us in a timely manner. The entire process was a very positive one. I would recommend the Wendy Kelly group to anyone looking to purchase a home.
~ J.S.
Wendy was very helpful in making our first home buying experience go smooth. She was very informative and supportive in all of the ways she could be. She is a very kind person and great to deal with. We will and have recommended her to several people for their interest in home buying.
~ B.L.
Wendy was absolutely fantastic during the entire home-buying process from viewing to closing. Wendy was always very quick to respond to all of our calls even on nights and weekends. She is an invaluable asset to Northwood Realty Services, and I would not hesitate to recommend her to anyone interested in purchasing a home.
~ S.P.S.
My family used Northwood Reality to find the perfect home for a family of three. The realtor we worked with was Josh Crowe, who was excellent to help find the perfect home. Josh was very professional and very easy to get along with. There was not a single time where he was pushy about any homes that we had an interest in. I enjoyed the fact that he was very easy to communicate with even with the crazy schedule that we have with our jobs. Josh was very informative and answered any questions that we had. Also, Josh was able to provide any services we were in need of to be able to purchase our home. There are no complaints about working with Josh Crowe. Josh was excellent at making sure everything was moving accordingly to be able to close on our house at the date we were given. Mr. Crowe worked great with making sure that when a home was on the market in our price range that met our criteria we were aware of it. Josh worked well with helping us to stay within our budget and was great at negotiating with the seller. My family would highly recommend Josh Crowe to anyone because the purchase of our home was such a success without having complications.
~ Joshua C Brown
My realtor, Josh Crowe, was the best. He was very helpful and made buying my first home not so scary! He was wonderful and made the experience something I will treasure forever.
~ S.M.
We were very happy with the whole process. Josh is the best anyone could ask for
~ C.C.
They were willing to work with me no matter the time of day
~ Jonathan Leer
Very professional and knowledgeable
~ Adam Green
Josh was a great agent to work with. He helped me through the buying process and made it pain free. Would recommend him to others!
~ J.C.
Her personality, knowledge and attitude. She answered all of my questions in a timely manner and made me feel like I was her most important client. There are many choices when it comes to real estate companies / agents. Many provide the same or similar services. It's always the person that makes the difference. Northwood is lucky to have Wendy on their team.
~ Joseph J Molinero

12/02/2016 - jojomoli
Bought a Townhouse home in 2016 in Seven Springs Resort, PA.
Wendy is one of the best professionals I have dealt with in a long time. Real Estate is a commoditized business and the person you are dealing with makes the difference. She is extremely knowledgable, personable, accessible and hard working. I would highly recommend her to anyone looking for a true professional to represent them in a real estate transaction.
The realtors, Wendy and Josh, were very professional. They sold my house in a very timely fashion and foaboce list price. They were also very compassionate regarding my personal issues. I could not have asked for better service.
~ Karen Roberts POA
Always responded quickly with whatever needs or questions I had
~ A.G.
Our Northwood real estate agent's name was Michele, and she made the entire process smooth. Being a first time home buyer the process was extremely scary, but with help of our agent I never had a doubt. We didn't need to look at a lot of homes before we found the "one" but the home buying process is far from over even after finding your humble abode. Our agent was always eager to help and very flexible with my schedule. If I ever needed an answer to a question, she was always quick to answer and if she didn't know the answer she was quick to find someone that did. It was amazing that our agent would text us updates and information that we would need in every process of buying our house. I can't express how happy I am to have worked with Michele and the Northwood Realty Services.
~ Collin Fiechuk
Wendy Kelly went above and beyond to help us obtain our condo. She is professional, dedicated, and driven. I would definitely recommend her!!
~ M.P.
If I could give Josh bonus stars, I would. Josh was extremely personable and relatable from the first time we met with him. He was very transparent through every step of the process which helped us have a very clear picture of what would happen next and what might be a barrier to us purchasing our home. Josh went above and beyond to help us close, providing help and support I had never heard of for a realtor before. Josh helped us get into our forever home, however if we ever decide to purchase a weekend home, he will be our first and only call. Josh Crowe is second to none and we are abundantly grateful we had him through this process!!!!

~
Michele was a pleasure to work with from the initial walk-through till the closing process. She would always get back to me promptly if I had any questions or concerns. She's very professional and friendly. I would highly recommend her if you're thinking of purchasing a home.

~
I contacted Ashley about seeing land to purchase and she was very helpful throughout the process. She was able to answer all of my questions that I had and was very professional. I highly recommend everyone to contact Ashley if looking to purchase land or a house.
~
Wendy was excellent to work with on our house sale. She deserves all of the credit for our quick sale. I was impressed by the amount of outreach completed through social media, mailings, and open houses. She was quick to answer any questions and always provided knowledgeable answers. I would definitely work with Wendy again.
~