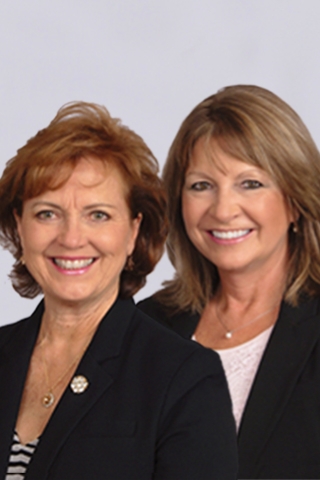 The Nancy Evans Team

- Nancy Evans Team

Realtor®

North Hills Office


Call Agent Text Agent

(7 reviews on Zillow)
www.nancyevans.thepreferredrealty.com
Nancy Evans Team Client Testimonials
I love Nancy! She is with you every step of the way. She answered every single question I had and gave sound advice. I will definitely recommend her to any one that asks if I know a realtor
~ Shannon Whaples
Nancy was very knowledgeable and very effective in her in job. She always put her clients first and carried out their needs. I believe that is why she is a first class Agent.
~ James Ward
She was very responsive and helpful. She helped make sure everything went smoothly.
~ Russell Adams
I have worked with her in the past. She is friendly and able to get the job done.
~ S.W.
Lisa Siegrist was awesome! She took care of all of the details, answered all of my questions, helped schedule work at the house, was available to discuss even late in the evening. Other agents I interviewed made me feel overwhelmed by the process of selling my home. Lisa's experience and calm demeanor gave me confidence that everything was being taken care of in the right way. She was great to work with on this!
~ K.E.H.
I liked Nancy Evans extensive knowledge and how professional she handled the sale of my house.
~ M.D.M.

07/25/2019 - Melvin Miller
Sold a Single Family home in 2019 for approximately $350K in Gibsonia, PA.
Nancy is an experienced professional with an indepth knowledge of the market she serves. She is totally capable of handling the many problems that comes with the selling and buying of a home. You can count on her to walk you through the process and know she will facilitate the solution to your needs. Nancy helped us determine what a good price for our home would be and after a week we had our first offer. After a couple more weeks we accepted a good offer and the house closed. From start to finish Nancy was on top of everything and allowed us to concentrate on the move.
Made the process easy! Very knowledgeable, professional and helpful
~ M.H.
Nancy is very professional, highly attentive to details, and gets the job done! She's a keeper.
~ J.S.U.
We liked EVERYTHING about the service provided by Nancy Evans! She is a very experienced realtor, but more important, she was on top of every detail along the way with the purchase of our new home and the sale of our old one, and she is just a wonderful human being and it was such a pleasure to spend the time with her. I will recommend her to everyone I know looking to buy or sell a house in the Pittsburgh area. Nancy is absolutely outstanding.
~ Nancy M Hoey
Nancy is an excellent agent with whom I have worked with many times over the past 23 years. She is extremely professional, courteous and competent and always has her clients best interest in mind. I will always highly recommend her. Thanks!
~ J.S.W.
My realtor was Lisa Siegrist and she was great to work with. She is very knowledgeable and helped me throughout the entire process. Lisa is enthusiastic, friendly, and acts in client's best interest.
~ S.H.
Nancy is the best realtor a person could hope to have. She helped us not only find our perfect place in just one day, but then sold our current house just two weeks later after it was listed just one day! More than that, Nancy is more like a close friend than one's realtor. And she's been doing this for a gazillion years, so you would have a difficult time finding anyone more experienced in the Pittsburgh area market. Furthermore, every step of the way in the process of buying and selling, she was always one step ahead on top of every detail. She made it all as easy and painless as it possibly could have been. Still thinking about who to call as your realtor? Don't. Just call Nancy. You will be so glad that you did.
~ David P Hoey
Nancy is very professional and represents the seller very well.
~ A.M.B.
Very knowledgeable about the market. Always available & proactive. Couldn't have been a better experience. Professional all the way!
~ J.M.R.
Nancy was amazing. She made us feel like we were her only customer and went out of her way to quickly provide answers whenever we needed them. Nancy is the best in the business as far as we are concerned and will recommended her to all of our friends and family! Jay L
~ J.S.L.J.
Nancy was so helpful and supportive. We were out of state and she did everything, she even took the garbage out for us. She supervised contractors that we hired. She hunted down cheaper options for some work we needed. She did it all. And was super pleasant and up beat the entire time. She was awesome. She also sold my other house 10 years ago in one day.
~ Dorothy Wheeler
Nancy is able to stay calm no matter what happens during a sale and the client needs a realtor who can do that.
~ R.A.F.
Nancy helped very good friends of ours sell their house, she came very highly recommend. We were very pleased with all she did to sell our in a very short period. She is very knowledgeable of the real estate market in the North Hills of Pittsburgh.
~ R.N.
What an excellent service. Above all, Nancy was great. God Bless you
~ E.A.
Nancy was always available, and extremely informative of every house we looked into. For the house inspection and even the mortgage lender, Nancy had recommendations that were flawless. This was our first house, so we were newbies into the house buying process. Nancy guided us and we can't thank her enough.
~ J.I.
She was honest and had our best interest in mind the entire process.
~ K.V.
Helping mother with all her request when selling her condo.
~ E.E.D.
I trust an always feel lisa siegrist has best intrest..and always responsive
~ F.J.D.J.
Nancy went above and beyond for us... selling our home and helping with the new house we were purchasing. She helped me buy my first house, and I am so glad I was able to use her again to sell the house. It was an emotional decision but she was there with full support!! She is amazing... we love her and would recommend her to anyone!
~ K.B.W.
Hopefully my water wont be shut off a week after I arrive ! What is the status of the backflow regulator ? I learned about this when I called to transfer the water service to me [NAME REMOVED], MD Director Memory Disorders Clinic Allegheny Neuroscience Institute 150 Riding trail Lane Fox Chapel [PHONE NUMBER REMOVED]
~ E.W.
Know that you were always on top of everything, keeping me informed and helping make it a smooth operation.
~ Ronald Caruso
Nancy was very accommodating to my schedule. She answered all e-mails promptly. She was extremely knowledgeable and helpful. I needed a lot of information, and she was a great help.
~ Janet R Haddad
Lisa and Nancy went above and beyond to ensure we were able to close on short notice and it was greatly appreciate. Lisa was also great to work with through the entire process.
~ A.M.
Our realtor, Lisa Siegrist, was phenomenal!
~ G.E.
Nancy was wonderful to work with has just the right balance of interaction. Guided us were needed and stepped back when needed. How she knew those exact moments still amazes me. True professional
~ Edward Neville
NANCY EVANS IS A TRUE PROFESSIONAL. SHE IS VERY KNOWLEDGEABLE OF THE REAL ESTATE BUSINESS, KIND, UNDERSTANDING,TENACIOUS, LOVING AND A DEAR FRIEND FOR LIFE!
~ Mike Skertich
Patient, willing to work with us on what we want, provide honest and trustworthy feedback on the houses that we have visited.
~ R.M.
Lisa was great, very attentive.
~ S.D.M.
Nancy was very attentive to our needs and sensative to our desires. Was just the mixture of giving us time to make decisions prodding us along when we could not. Wonderful working with her
~ Edward J Neville
Nancy went above and beyond all expectations. She took care of everything we need and requested!
~ Joseph Cancilla
The immediate screening of the negative features of my house in a polite fashion. Trust in Nancy's 35 year track record, and I did everything she asked. She was always pleasant and professional and I would recommend her without hesitation. Closing came and went without a hitch. Alicia Clark
~ Alicia Clark
From listing to closing Nancy Evans kept me informed. Everything went smoothly Northwood is both professional and friendly. I would certainly recommend Northwood to my friends and associates.
~ Janice l Hulbert
Lisa was extremely knowledgeable and helpful. She was always available to answer our questions and offer advice, and always acted in our best interests.
~ S.M.

11/05/2014 - joe lattner
Sold a Single Family home in 2014 for approximately $100K in Pittsburgh, PA.
Nancy helped me every step of the way. She was always there to answer any questions I had. It was nice to have someone answer my calls or return them so quickly. She was compassionate, polite and friendly but always very professional. Working with Nancy was more like working with a good friend than a real estate agent.

10/28/2014 - szerbe
Sold a Single Family home in 2014 for approximately $350K in Wexford, PA.
Nancy worked to help us sell our home as if she were working to sell her own! She was reliable and responsible. We trusted her to help us both sell our home and buy our new home. Her advise and assistance were invaluable.