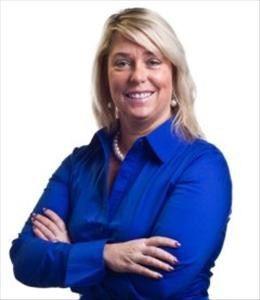 ELLIOTT-McLAUGHLIN TEAM
In the twenty years I have practiced real estate as an agent, I have been committed to continually expanding my knowledge of the real estate processes, knowing our area's inventory, and following the ever-changing pulse of the regional market. My experiences have helped me to discover that knowledge is the key to a happy real estate transaction for my clients and they have been consistently appreciative of my abilities that kept them updated and well-informed throughout the transaction.
Homes have always interested me, but the desire to work in the real estate industry came to me during my career as a full time Probation Officer for Allegheny County. This was not one of those "delicate" jobs to say the least and it taught me be persistent, determined, and diplomatic in problem resolutions. Real Estate has allowed me explore and pursue my passions for homes and I thrive on finding that perfect house for my clients to call "home"!

My experience has helped me to provide excellent service to all my clients. I am most passionate about working with first time home buyers, those who are downsizing into the next phase of their lives, and introducing our exciting dynamic city to those relocation to our great City of Pittsburgh.

I have loved this job every since the first class I have taken in Real Estate. I graduated from Fox Chapel High School, B.S. from University of South Carolina, Masters from Indiana University of PA, Alumni of PI BETA PHI Fraternity and I have been involved with Junior League of Pittsburgh, Cystic Fibrosis, and the Rachel Carson Homestead to name a few of my community involvements.

In July of 2019 I retired from Probation so that I could focus 100% on real estate. This transition has served me well as I also partnered with a long time friend, Patty Ann McLaughlin, to form a partnership in Elliott McLaughlin Realtors. "Two heads are better than one" is right! Together we work diligently to assist our clients with all their real estate needs. We look forward to working with you too – we strive to create life time clients.