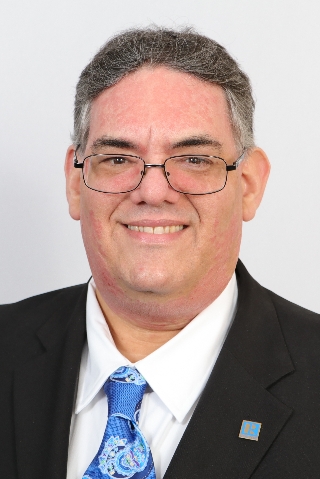 Martin Berman
Realtor®
West-Airport Regional Office

Call Agent
Text Agent
https://martinberman.myrealestateplatform.com/


"A House For Every Generation-Martin Berman"
Hi, my name is Martin Berman. I've been in Sales in one form or another for over 30 years. Over the course of my childhood, I relocated numerous times and traveled throughout much of the country. I fondly remember my camping and canoeing trips during time in the Boy Scouts as well.
A dear friend and regular customer from my last job labeled me as the "Oracle" of the store, and it stuck. The name remained because most of our customers would come to me for advice. However after twenty-five years wonderful years with the same company, it was time to approach a new frontier with new challenges. It was then I decided to become a Real Estate Agent. I love to help my customers, and am ready to help to the fullest of my abilities and knowledge.
I believe in giving my clients the best service. In order for this to happen, I always try to continue my education in Real Estate by learning the areas and markets. I try to match my clients needs and wants as best as possible in regards to the houses available. Communication is the key to a successful relationship and promotes success in finding or selling your home.
My wife and I have been together over a decade. We are looking to adopt children who are in the foster care system. We are hoping to be matched with siblings since neither of us feels right about separating children. We are also hoping to adopt children aged between 4 through 12 years old. Unfortunately statistics show older kids and sibling groups have greater difficulty finding forever families. I feel our future children are the main reason I want to be successful. Some of my hobbies include building models, reading, and gaming (board, video, role playing). But my passions are cooking and real estate. Both my wife and I enjoy talking about different homes and their features and what we'd change if it was ours.
My family and I love animals and have adopted two male cats. We live in a multi-generational household. My wife's grandmother and father, her special needs cousin and his girlfriend- then after fostering and adopting, we'll be adding another generation! Four going on five different generations under one roof. So when I say "A House For Every Generation" I'm talking about my family as well as yours. I believe there is a house for everyone!
I just recently joined the Shane Kunkle Real Estate Team. And I'm very excited about this opportunity!