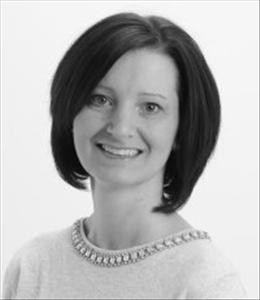 Terri Nowakowski's Client Testimonials
Terri Nowakowski was excellent, she showed us every house we asked for. She was super patient and helpful with us and put up with us, trying to find a house to fit all our family needs. Would highly recommend Terri.
~ Corey Behanna
Terri was amazing! She got us into a home when we didn't think it may have been possible. She was there to answer any questions that we had at anytime of the day or night. One of a kind outstanding individual!!
~ J.D.
Terri is a hardworking realtor. She spent many days doing open houses and always there for a phone call. She always was on time and going the extra mile. She sold our house in a timely manner and helped us purchase our new homes also.
~ Neil Henefeld
Terri is an excellent realtor to work with she is always on top everything. she worked diligently to sell our home and help us find new homes. I would recommend her and Northwood to all my friends and family.
~ Neil Henefeld
Northwood is a great company to work with and Terri is asset to your company. she works diligently and effectively to get things done. I would recommend Northwood and Terri to all my friends and family.
~ Patricia Henefeld
Any questions that I had were answered in a timely and professional manner and if I didn't understand the answer to the question that I had it was explained in a way that I could understand and everything was handled in a very professional manner . Was very pleased with my agent Terry and yes I would definitely recommend her to any friends or family that I knew would be selling or looking for a home she was very accommodating to my needs and I very much appreciated that .
~ A.M.B.
Terri/Northwood services were always professional,polite,quick returns in texts,phone calls and emails overall a pleasure to do business with
~ B.B.
Terri was always "on the ball" and was very prompt. She helped me find my new home in literally one month. She payed attention to what I told her I was looking for and didn't try to sell me a home or show me homes she knew I wouldn't like. I was very happy about this as I am very busy in the operating room all week. I would recommend Terri to anyone!!
~ Sunny Yost
Terri, was thorough and honest and very helpful through the entire process. She handled everything with ease it was very much appreciated.
~ E.P.