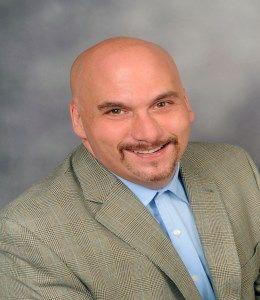 Meet Dave Monaco: "Keeping Real Estate Real"
A graduate of Point Park University with over 25 years working with the public, I specialize in the sale of new and existing homes in the South Hills area, which include Bethel Park, Bridgeville, Cecil, Heidelberg, Mt. Lebanon, North Strabane, Peters Township, South Fayette and Upper St. Clair. Prior to real estate I oversaw a specialty retailer accountable for over $1.5 million in yearly sales for over a decade. It was there I honed my marketing and promotion skills. My performance consistently ranked in the top 10% of the company. In addition, I also served as a corporate trainer for 5 years where I was accountable for the training, retention and success of assigned Store Managers. My passion for people and marketing is eventually what led me to a career in real estate.
Why I Am Different
Leveraging my experience as a successful leader, I am known for exceptional client service, high quality marketing techniques, connecting with my clients on a personal level, and a strong negotiator with my clients best interest at heart. I strongly believe that it is not only my responsibility to represent my clients, but also to educate them throughout every step of the process and be there for their questions and concerns. I am honest and will tell my clients the truth even when it may not be what they want to hear. I am hardworking, organized and extremely knowledgeable about the real estate industry and believe in surrounding myself with good natured, trustworthy people.
I Believe in Giving Back
I am a firm believer in helping out and I am particularly passionate about animal rescue. I have recently began volunteering with the Animal Rescue League Shelter and Wildlife Center and the Western PA Humane Society and donate a part of each commission I earn to these wonderful organizations that care for, rehabilitate and find loving homes for abandoned, neglected and previously injured animals.
In My Free Time
I love to spend time with family and friends. I enjoy reading and walking the Montour Trail. I live in South Fayette with my incredible wife Amy, who is my greatest supporter and a successful trainer and our spoiled Shih Tzu, Maddie.