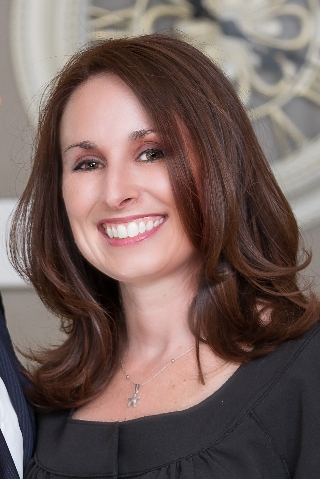 Wendy Martin
Realtor®
West-Airport Regional Office

Call Agent
Text Agent
dtumpa.com



Working to Exceed Your Expectations, Always
My passion is helping others and the reason for doing what I do...helping you to achieve your desired goals and dreams. I strive to provide excellent service, leadership and education. My goal is to Exceed Your Expectations, Always. I list and sell real estate full time and I am currently the Mentor Manager of Northwood's North Region, so, I am knowledgeable and can help my clients just about anywhere in and around the Pittsburgh market.
I am a NY native, Central NY that is, the snow belt region. I grew up north of Syracuse and if you are a college basketball fan you have some idea of where I am referring. I attended Le Moyne College, a Jesuit school earning a Bachelor's Degree in Psychology. Go Dolphins! No, the ocean is not close. I went on to graduate school at Syracuse University to obtain a Master's Degree in Social Work. Go ORANGE! Yes, the University's mascot is an Orange? Don't ask me how that came about. Two months after receiving my M.S.W. I moved to Albany, NY, the capital city of the state where I worked for St. Catherine's Center for Children as a Primary Prevention Therapist. My goal was family preservation through parent skills training, family, couples and individual therapy.
In 2000, I relocated to Pittsburgh and fell in love with the area. I started working for Pressley Ridge Day School on the North Side as a Family Liaison Specialist. I worked for Pressley Ridge in several different capacities including direct care, management and corporate positions. I have worked with children with behavioral challenges, mental health diagnoses, autism and developmental disabilities. I was a trainer for the organization and I wrote the organization's Model of Care as developed through a project team that I led.
Unlike most Pittsburghers, I cross bridges and go through tunnels...without slowing down mind you and I have traveled the entire area including the outlying counties. Upon moving to the Burgh I found it amazing that the 'Parkway' had so many numbers attached to it. It was a good thing I used a map to get around because to ask for directions was crazy! I have two fur babies, okay, dogs, Max and Murphy. If I wasn't living in Pittsburgh I would be on a mountain or an island...guess I should start playing the lottery.
I hope this helped you to know me a little better and I look forward to the opportunity to know you and help you achieve your goals and dreams.