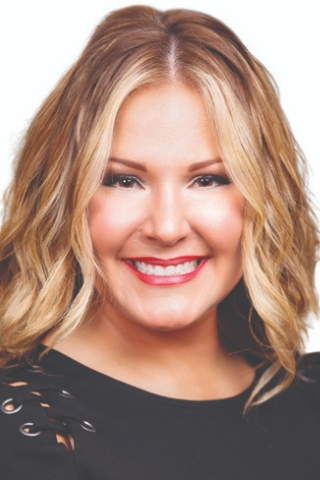 Dawn Foster
Realtor®
West-Airport Regional Office

Call Agent
Text Agent

(15 reviews on Zillow)
Thanks so much for stopping by to read my profile!
I have been married to my husband, Devin for 15 adventurous years and we have 2 beautiful daughters. We reside in Findlay Township and love being a part of our community. I started my career in real estate in 2012 after taking 6 years "off" to be a stay-at-home mom. Prior to that I worked in the mortgage and title industry, which has helped me so much in being an agent. Since then, I haven't looked back! I've been truly blessed in my career! My first full year as an agent I won 3rd place for rookie of the year for my entire company! My second year, I won sales and listing leader in my office. I've went on to win multiple sales and listing leader awards since then and intend to continue to do so! Last year I hit an all time high and I can't wait to see what comes next!
What does this mean to you? It means that if I'm helping you buy, I will do everything in my power to get you the best deal possible. I will also make sure you have every bit of information you need to make an informed decision!
If you're selling, I'm going to market your home by every means possible! This means, professional photography, direct mailings, TV show advertisement, open houses, Realtor Tours, social media and more! No one will give your home more exposure than me!
Just read some testimonials from my past clients:
Dawn Foster helped us to buy a new house and also to sell the old one, and we can only say that she performed flawlessly on both occasions. She was incredibly knowledgeable, helped us to strategize during the negotiations and pricing, helped us to understand how everything works from the paperwork to the inspections, and got us a great deal in both directions. Dawn was always available and patient with us, she was respectful of our time and privacy, and she was very smart about adhering to the limits of her authority - she always knew when to simply act on our behalf and when to make a recommendation and leave the decision to us. She even got the sellers to leave us their rowing machine; it would be great if she would come over and use it for us, too! Dawn really, genuinely cares, and we consider her a friend for life. We'd recommend her to anyone without a moment's hesitation.
Buyer & Seller 2014
Dawn, words can't explain how grateful we are to have had you be our real-estate agent. You not only sold our house in 3 months but also help us find the home of dreams at the same time. You always stayed in close communication and answered our questions and concerns immediately. Even while on vacation you dealt with multiple offers and sealed the deal on the selling of our house! We couldn't always find a sitter and you were awesome with our two little ones. You made it fun for them and included them in the process of finding our new home. You always had our best interest at heart. Thank you so much for your hard work! We have and will continue to recommend you to everyone looking to buy or sell a home.
Sincerely,
Josh and Beth – Oakdale, Pa.
Buyer & Seller 2014


Dawn Foster is a wonderful Realtor. I would highly recommend her to anyone looking to buy or sell a home! She was very detailed and helped to explain all of the paperwork (which was confusing to both my husband and I!). She wasn't afraid of putting in the late hours to make the process easier for us. She would text message and email us whenever we had a question. (Even if I thought later that it might have been a silly question!) When we got an offer on our house, she texted me at 10:30 to make sure I was awake, and then spent so much more time that night working on the offer! She definitely gives 110% of her time. She truly cares about every client and treats them like family. Now, after we sold our house and moved into our new house, I still keep in contact with Dawn. She has become a close friend, and I'm so glad we chose her as a Realtor!

-Buyer & Seller 2013


Recently our family took an opportunity that required us to relocate. We knew that we needed to choose an agent that would understand and be empathetic to our needs. Dawn Foster not only met our needs, she exceeded our expectations. Dawn promptly provided thorough information to help us determine our price point, tirelessly gave exposure to our home, and her lines of communication were always open. Most importantly, Dawn saw the value in our home and no matter how much pressure she was placed under she would not allow us to be undersold. Dawn's character and professionalism is unparalleled and we would highly recommend Dawn as an agent/business partner.

-Seller 2013


As a neighbor of Dawn's we got to see first hand how hardworking she was. Always dressed to impress and punctual. We knew her expertise of the area, her motivation, and her caring spirit was what we needed to help us make the big step. She knew with having two small children at home we were going to need extra time to get things in order. She came to our home with an impressive presentation, dinner and all the time we needed to consider our options. Dawn was always prompt in response to our calls/emails with any questions or concerns we had. She used every up to date advertising available to help our home be seen. We even had a showing through her real estate page on Facebook! Who doesn't use social media these days? She also paid to send postcards to everyone in our neighborhood! To me that is extra work that not many people can expect anymore. It only took one realtor tour and an open house to bring in over a dozen families. Dawn was at our door bright and early to make sure everything was perfect and had a spread of refreshments. With her continuous hard work we sold within 10 days with several offers on the table. Dawn sat in person with us patiently until almost midnight helping us consider what was best for us! She wouldn't allow us to be undersold and jump on the first opportunity. With her negotiation skills, we are so happy to say that we sold in 10 days for full asking price! Dawn was still there for us step by step with inspection, appraisal, and closing. Her previous mortgage experience came very useful throughout the process. Sure the market is great right now but you need a well rounded realtor by your side to come out on top! I would highly recommend Dawn to all of our family and friends in the future.

-Seller 2013



$159,000
Bedrooms

3

Bathrooms

2 Full 1 Half
$48,500
Bedrooms

0

Bathrooms

0 Full 0 Half
View All Listings