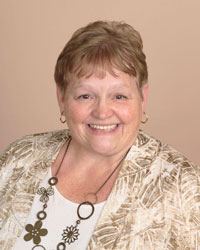 Linda Daniels
Realtor®
Butler Office

Call Agent
Text Agent

(3 reviews on Zillow)
Lived in Evans City, Butler, and Slippery Rock areas (Slippery Rock for 32 years).
Went to Seneca Valley High School & Butler County Community College.
Married for 38 years to Dennis Daniels, mother of three girls, grandmother of
5 and mother-in-law to three and have a cat Molly.
Owned (with husband) and operated Slippery Rock Florist for 8 years which began my love of
flowers.
Volunteer for VNA.
Husband works at Slippery Rock University.
Children went to SlipperyRock High School and Slippery Rock University and daughters were in Girl Scouts for 10 years.
Worth Twp Crime Watch Coordinator.
They say if you can do something you love for a living, then it's not really work, it's a joy. That describes my situation as a Berkshire Hathaway agent. I have a passion for working with families, helping them to find a great home to fit their life at this moment in time, or helping them market their home when it's time to move to the next step. The best part of my job is telling someone that they got the home they wanted. The worst is becoming friends with them and not being in constant contact with them.