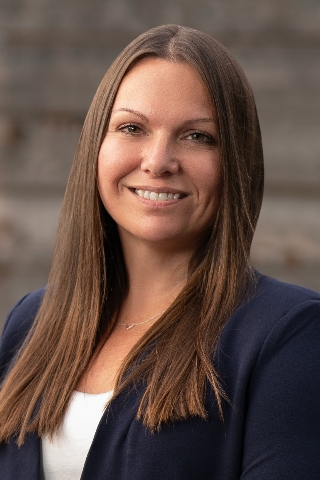 Kim Cragle
Realtor®
New Castle Office

Call Agent
Text Agent
https://kimcragle.thepreferredrealty.com/



Kim Cragle's Client Testimonials
Kim was so helpful every step of the way, from traveling over an hour to show us houses and traveling over an hour again to be there at our closing! She even went above and beyond to make sure we closed before our son was born! She has by a very large margin been the best realtor we have ever dealt with. We will absolutely recommend berkshire hathaway as well as highly recommend Kim Cragle.
~ B.J.
Kim did a wonderful job helping us sell a home and find a home. She went above and beyond! I would definitely recommend her to anyone looking to buy or sell a home. She was an absolute pleasure to work with!
~ Greg Eckman
Kim was professional, friendly and responsive to inquiries. I was confident in her knowledge. If she didn't know the answer to a question, she was willing to investigate to find a solution. I would not hesitate in the future to recommend Kim to any friend or relative that was in need of realty services.
~ Rhonda L. Gibson
Very personable, followed through with everything she said she was going to do, ALWAYS accessible with a quick answer, patient, honest, and super hard worker! I've dealt with multiple agents before her, and NONE were even half as great as Kim! She was a huge reason why I bought a house in that Pennsylvania area!! Best real estate agent I have ever come across!
~ Sonya Stanley
very accommodating,quick to respond
~ G.C.
Kim was very attentive to our needs and concerns. Questions answered quickly and results were wonderful! A true professional!
~ Marsha A Saylor-Bovard
Great demeanor. Very friendly and courteous. Knows her stuff. Never worried that she would drop the ball.
~ M.R.S.
Excellent communication. Prompt. Efficient. Reliable. I would use her as an agent again in an instant!
~ J.D.S.
She was upfront, helpful, and considerate through the whole process.
~ L.W.
She is friendly and knows her business! She is always prompt and returns phone calls. Always a pleasure to work with her!
~ T.H.
She is amazing in all aspects!
~ L.M.
Very professional and .knowledged. Kept in contact throughout the selling process. Provided helpful information regarding concerns that may have risen during a home inspection.
~ S.K.
Kim Cragle was so positive, knowledgeable, and always kept me informed. She was so pleasant to work with. I would recommend her to anyone wanting to sell or buy property. Kim sold my property when other agencies could not.
~ B.J.B.
Very professional and personable. Look forward to future dealings.
~ V.S.B.
She was very helpful, kind, professional and worked hard to sell our house. She was also very informative and always available when needed.
~ C.R.
Kim was very pleasant to work with. She is knowledgeable and helpful when working through the process of purchasing a new home
~ J.H.