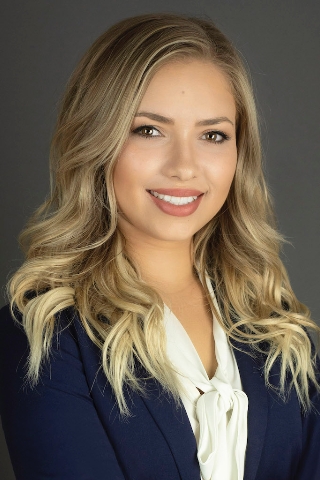 Hope McCullough
Realtor®
East Regional Office

Call Agent
Text Agent

(5 reviews on Zillow)
hopemccullough.thepreferredrealty.com



Hope McCullough's Client Testimonials

03/16/2021 - kristaleigh9012
Bought a for approximately $100Khome in 2021 singleFamily in Homeacre-Lyndora, Butler, PA 16001.
Hope made buying my first home an absolute BREEZE. She was so confident and knowledgeable about the process and what to expect. She listened to my concerns and and quickly answered or found the answer to any question I had. She was so responsive and encouraged me to contact her anytime, which I took advantage of. In fact, I asked her about a listing early in the morning one day, she had a showing set up by lunch time, and we put an offer in by dinner! She empowered me to negotiate for the best deal, I always felt like she was fighting for me. I would tell everyone to use Hope as their realtor!

12/03/2020 - ksines330
Bought a for approximately $175Khome in 2020 singleFamily in Kinlock, New Kensington, PA 15068.
Extremely happy with Hope as our agent! She was very attentive to all of our questions and concerns. She always looked out for our best interest, and was not afraid to go the extra mile to make sure we were happy!

10/21/2020 - Makensie Worthing
Bought a for approximately $125Khome in 2020 singleFamily in Curtisville, Tarentum, PA 15084.
This was my first home buying experience and I never thought purchasing a home could be so easy. Hope was very informative and helped me so much along the way. She made the whole process a smooth breeze. I will recommend her over and over again. If you're purchasing or looking to sell Hope is your girl!

08/04/2020 - robert larkin88
Bought a condo home in 2020 for approximately $150K.
Hope was a pleasure to work with. She was responsive and insightful throughout the entire process making it much easier on myself as a first time buyer. Additionally she did a great job in negotiations reaching all the asks we had. I would recommend working with Hope if you're in the Pittsburgh area!

08/03/2020 - hellohellwigs
Bought a singleFamily home in 2019 for approximately $100K.
My husband and I were not planning on buying a house for another few years (just got married, paying of student loans, etc.) Our landlord out of the blue told us he was selling all of his properties off and that we had a matter of a few weeks to either purchase the house we were currently living in or move. The house was way too small for us to purchase so we decided to look into buying. We contacted Hope McCullough and when I say she made the buying process so much less scary, that might be the understatement of the century. We asked her what the first steps were in the buying process and she referred us to a mortgage company to get our pre approval started. We gave her a list of must haves in a home and a "dream list" of things as well. We were hoping to at least get one or two things on the dream list (finished basement, open concept, etc.). Within two days Hope had a dozen houses for us to look at and most of them had marked off multiple items on our dream list. The second house she showed us ended up being our dream house and we wanted to put an offer in immediately. The very next day we were in her office putting in an offer and later that night we had a counteroffer from the sellers that we were more than happy to accept. Within two weeks hope had us set up with our forever home. Hope suggested to us that we look into grants/programs that are available to first time home buyers to help with the cost of closing. We were able to ask our mortgage company about this and they in fact did offer a free course online that when finished would pay for half of the closing cost (we bought a home in a low-moderate income area and there are several programs out there just ask your lender!). Hope is extremely knowledgeable when it comes to the world of real estate. She was there every step of the way with us, answering the endless questions first time home buyers often have. I was always so nervous to buy a home and Hope did an amazing job easing my mind. She truly cares about her buyers and it is so comforting to have someone like her in your corner when it comes to a major life/financial decision!!!!
Hope was fantastic to work with and I would recommend her to anyone. She was incredibly thorough throughout the entire buying and selling process and extremely professional. We have had average experiences with other realtors in the past and Hope was by far the best person we could trust with our home buying and selling decisions.
~ Jourdan Englert
She was very thorough and understanding to our needs as a first time home buyer. We couldn't have done it without her. She's very caring and very good at what she does.
~ Amy Vernon