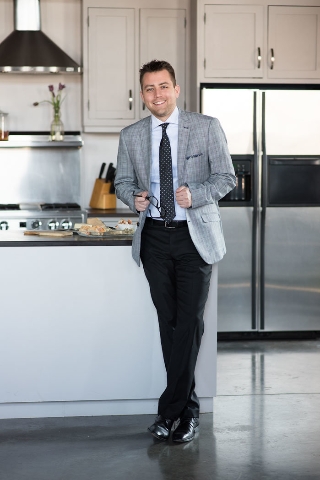 William has first and foremost strived to be someone in whom his clientele and colleagues can put their trust and faith. Every transaction, he believes, is always about his customer. "You are the driver, I am the passenger who's there to guide, educate, and provide the best service possible." The Key to William's success has also been the result of his patient demeanor and dedicated work ethic. He knows how to listen, is generous in offering information, and more importantly, knows when to stop talking. His main intention is to understand his client's needs and build a relationship that will last over the course of time.

William is not your average Realtor®. He does not follow the traditional ways of real estate, leading him to provide his clients with the results they need and desire. William has an extensive range of experience and knowledge in several areas of sales, marketing, advertising, branding, contract negotiations, business management, and growth. With a background such as that you can be confident he will use every tool at his disposal to help you sell or a buy a home. When orchestrating deals for his buyers and sellers, William is assertive and effective without being too aggressive. While he is a strong negotiator and advocate for his clients, he is just as much a compassionate, friendly, humorous partner who eases a process that can often be quite stressful.

He is dedicated, knowledgeable, and committed to finding the perfect fit, whether a home or investment property, for his clientele. William's devotion and unparalleled customer service has resulted in a continuously expanding network of loyal clients and referrals. Passionate to his craft, he continuously seeks to stay ahead of the game when it comes to market education and trends. You can be confident that William will work for you in your best interests.