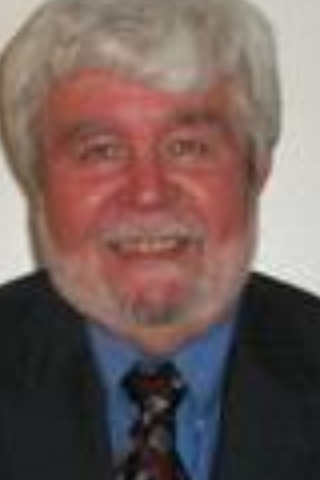 John Lanatovick
Realtor®
South Suburban Regional Office

O: 412-854-7200
C: 412-496-4983

(2 reviews on Zillow)
www.johnlanatovickrealtor.com
Property Management Facilities Director and Professional Real Estate Sales Agent
I have retired from an exciting career in property management that spanned 40 plus years.During that time my qualifications include extensive experience and background in building and property maintenance.Based on me past positions , I have obtained valuable on the job knowledge that provides me with the skills needed to be successful in whatever capacity that would be necessary in the real estate industry, in order to to meet specific customer needs,requests,requirements and expectations. I have established and maintained an excellent business relationship with clients , which has resulted in a high level of business retention. Being a dedicated ,conscientious , high energy professional, I am very capable of meeting client product and/or service needs and providing superior customer service. I am able to function independently as well as a team member in order to successfully achieve company and client goals and objectives.I also possess excellent problem solving. communication and interpersonal skills that allow me to successfully work with customers and clients. After I retired from a successful property management position I had decided to enter the real estate market as a sales agent. I have completed several real estate courses and obtained a Pennsylvania Real Estate Licence and have moved up the ranks to the Real Estate Masters level.I have recently sold two listings in less than 30 days and am quite capable of bringing my enthusiasm to aid clients in purchasing or selling a property in the shortest time possible.
Oversaw the maintenance of 2 high-rise apartment buildings , shopping mall , office building. Interfaced with contractors to effectively and efficiently work within capital and operating budgets.
Served as liaison between architects ,general contractors vendors,staff members and project management team to successfully maximize productivity in relation to capital and operating initiatives costing up to 2.5 million dollars.
Provided superior customer service ,personalizes attention,assistance and support and building and property management knowledge and expertise in meeting specific client needs,requests , requirements and expectations.
Managed , supervised and cross trained a team consisting of 20 staff members who performed various work assignments and projects while exceedind industry standards for both safety and productivity.
Proven ability to successfully initiate ,negotiate,and amend agreements and contracts professionally and diplomatically so as to create a win-win situation for all parties involved.
Recruited, interviewed, trained,supervised ,and evaluated full time and part time employees, and provided oportunities for both professional developement and personal growth.
Maximized employee performance and productiveity by delegation of work assignments relative to their strengths and promoted team work to successfully achieve goals and objectives.
$25,000
Bedrooms

3

Bathrooms

1 Full 1 Half
View All Listings