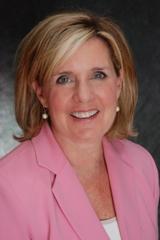 Heather Orstein
Realtor®
Mt. Lebanon Regional Office

Call Agent
Text Agent

(14 reviews on Zillow)
www.heatherorstein.com
Heather Orstein's Client Testimonials

08/20/2019 - nicole cavoti
Sold a Single Family home in 2019 for approximately $150K in Bethel Park, PA.
Heather is responsive, knowledgeable, and a seasoned pro who made every step of selling my townhouse a breeze.She helped me to buy the very same townhouse twenty years ago and was just as knowledgeable on the sell side with guidance on every element of the transaction. Heather is responsive, knowledgeable, and a seasoned pro who made every step of selling my townhouse a breeze.She helped me to buy the very same townhouse twenty years ago and was just as knowledgeable on the sell side with guidance on every element of the transaction.
She was extremely helpful and friendly. She made me feel comfortable each step of the way and was able to explain things in terms I was able to understand. She is wonderful and I would recommend her to anyone!
~ N.V.

10/26/2018 - jlrennekamp
Sold a Single Family home in 2018 for approximately $250K in Bethel Park, PA.
Heather was an absolute dream to work with. Even with all of the stress that goes into selling a home for the first time, she made it so smooth and was incredibly helpful, patient, knowledgeable. I honestly don't know what we would've done without her there every step of the way! If you're buying or selling, I highly recommend Heather. She makes everything so easy and less daunting. You absolutely want heather by your side during this process!

07/15/2018 - cowboycory
Bought a Multiple Occupancy home in 2018 in Washington, PA.
Heather is amazing! I moved out to the area a couple of years ago, and Heather took time to show me the area even though I was more likely to rent. When I started looking again earlier this year, she responded right away. As a first time buyer, she was very patient in walking me through the process, and answering all of my simple questions very quickly. I know she is very busy, but I still felt like I got personalized attention. She is very organized, and I really appreciate how if there was a question about a house, like with the foundation, she would call someone right there on the spot to get an answer.

06/28/2018 - mnkuehner
Sold a Single Family home in 2018 in Eighty Four, PA.
This was our first time selling a house. Heather was so patient explaining things to us and guiding us through the entire process. She is easy to talk to, very responsive and organized. When we did not know how to remedy a situation, Heather had great contacts that could respond quickly. She was so positive through the entire process. I would highly recommend her as an agent.

05/21/2018 - tgott1217
Bought a Single Family home in 2018 in Washington, PA.
This is the second home we've purchased with the help of Heather and cannot recommend her highly enough! She's very organized, easy to work with, accessible, and so knowledgeable about all aspects of both buying and selling. She goes out of her way to make the process as stress-free as possible, especially when we bought our first home and were new to the whole process. We can't imagine a more positive experience - Heather is great and we can't recommend her enough for this process!

04/07/2018 - labec323
Sold a Townhouse home in 2018 in Canonsburg, PA.
We had a very unique situation with our buyer and Heather did a great job keeping us informed of any changes or "not common" things we needed to do through this process. She was amazing to work with - as our schedules are very challenging and we threw her some "life changes" during the process and she took them in stride and never missed a beat. Not that we are looking to move again anytime soon but if we do we will be finding Heather!

12/08/2017 - willyp80pt13
Bought a Single Family home in 2016 for approximately $150K in Dormont, Pittsburgh, PA.
Heather was very professional throughout the entire home buying process. She answered all questions in a timely manner and was available to lend assistance with any problems. Heather was always available when going to look at houses and was very flexible with my schedule. She kept contact throughout the whole process and sent every listing available while also lending professional advice on those listings when questions would arise.

12/08/2017 - amweigand
Bought a Single Family home in 2016 for approximately $250K in Mount Lebanon, Pittsburgh, PA.
Heather was and is outstanding. I was referred to her for help buying my first home. She is a complete gem. Heather is very responsive and supportive for any type of buyer - whether you know exactly what you want, whether you are open to anything, or whether you need help deciding what you should be looking for in a house. She has extensive experience and an impressive depth of knowledge that can help you make critical decisions in your particular market. For example, she knew from her experience that homes in my target neighborhood had a history of problems with terracotta sewer lines. At her recommendation, I ordered a sewer test for a home on which I had placed an offer, only to find that the sewers were in shambles and could cost me up to $30K in total repair costs. Her knowledge saved me from such an extreme expense. Heather will also be honest with you about whether a home you like is really worth the list price, and the problems she foresees a buyer needing to cope with, or the benefits a particular house has over others. Her years of experience also mean that she has a list of personal, local contacts for all your home buying needs - inspectors, lenders, electricians, wall repair businesses, glass replacement companies - you name it. And every single person you contact is cheerful at the idea of working with one of Heather's clients - it's remarkable. On top of all of this, she is very responsive to your questions and can help you put together an offer in lightning speed, which can be the difference in "winning" desirable homes. I recommend her to anyone I know who is thinking of buying or selling, and I'll never use another realtor as long as she is in the business. And I mean it.

10/15/2017 - kimobrien927
Bought a Single Family home in 2017 for approximately $275K in Mount Lebanon, Pittsburgh, PA.
Having not lived in the Pittsburgh area for quite a few years, Heather was a great resource to have when we were searching for our new home. She was extremely knowledgeable about the towns and gave us her honest opinion while we viewed homes. She knew exactly what we were looking for which made us feel comfortable throughout the entire process. When we found our home, she helped negotiate pricing and inspection issues. We would recommend Heather to anyone looking to buy a home in the Pittsburgh area!

10/11/2017 - user1895646
Bought a Single Family home in 2017 for approximately $250K in Bethel Park, PA.
Heather came reccomended for our area by a friend who is a realtor. Heather was very responsive and helped us through the long process of finding our new house. It took us about a year to find the right home and she stuck by us through it all. She is a very honest person and treats everyone as she would expect to be treated. Her knowledge of the South Hills and Washington, as well as her experience with home repair contacts is unmatched. We don't plan on leaving out new house for a long time, but if we did, we would use Heather again for our realtor needs in a heartbeat. She was such a great person to have in our corner.

10/06/2017 - zuser20161009201110338
Bought a Single Family home in 2017 for approximately $325K in Jefferson Hills, PA.
Heather is an excellent realtor and also a good person. She is very easy to work with and is great to her clients. We relocated from CA which added another level of difficulty to the purchase. She was there to manage inspections on our behalf and work with a family member for the walk through. Our closing was very difficult and stressful (no fault of Heather's) and she was there every step of the way to keep it on track with calls, texts, emails and sheer willpower. She kept us informed of everything at all times during the whole process. I doubt the closing would have happened on time without her and we were in CA the whole time. We owe her many thanks!!
Heather was recommended to me for my first home purchase and I'll never use any other agent as long as she's in the business. As a first time buyer I was very new to the process, but Heather has a tremendous amount of experience that was as invaluable as it was insightful. She cautioned me to look and test for things that I would never have thought to check for, and as a result I was able to safely walk away from a house that had enormous hidden repair costs and got into a much better home, better suited to me. Heather is also very patient and is comforting in that she never pressured me into buying a home that was less than what I wanted. She gave her feedback openly and honestly about each property, both good and bad, and I trust her judgement and her guidance implicitly. She will protect you and guide you and support you in your decisions, and she will make the entire process as stress free and as fluid as possible. She knows exactly what she's doing, and has a great list of inspectors, servicemen, contractors and closing agents with whom she has long standing relationships. Besides being quality people themselves, they will be honest and fair with you because they respect her. On top of that, she's just an absolute pleasure, and the selling agent made a greater effort to get me what I needed from the seller precisely because Heather was so lovely and easy for him to work with. I can't possibly say enough about her, and I tell everyone I know to use her as their agent if they are in the market to buy or sell. I only wish this text could actually glow to reflect how I feel about her as an agent and a person.
~ Andrea W
We absolutely love our new home! Heather has made the whole home buying process a breeze. She was very accommodating to our schedules to view houses. With taking time to understand exactly what we needed and wanted in a house, Heather helped us through the house hunting ups and downs. Heather is very knowledgable about pointing out potential issues when viewing houses. Most of all, Heather's enthusiasm for real estate made her a joy to work with! - Jason and Melissa
~ Jason and Melissa
Heather is fantastic. She really gets to know her customers to assess their specific needs. Our situation was a bit complicated but she took it in stride and made it work. She was very attentive and helpful in guiding us to our new home and we absolutely love it. Thank you! Jared & Sarah
~ Jared and Sarah
While "location, location, location" is the supreme mantra of the real estate world, my real estate mantra is "follow through, follow through, follow through." My husband and I had the supreme real estate experience with Heather! Heather worked closely with us to identify target locations, educate us in real estate values, and finally worked with us to create a healthy and competitive offer to acquire our home. Heather's input and experience was invaluable in purchase of our beautiful home! Little did we know that a mere six months later a professional opportunity we couldn't say no to would present itself. We didn't hesitate to pick up the phone and contact Heather. We never even considered contacting another realtor! Due to the brevity of our ownership, we thought we would be hit hard selling. Not so. Heather was able to identify a well qualified buyer through her office agents, took control of the offer/counter offer process and had us within two thousand dollars of our list price within a few days. She then assisted in the inspection and removal of contingency period and finally placed the sold sign on our front lawn. Heather's follow through made this our best real estate transaction ever, from both sides! If only I could find another Heather in our new location! - Dave & Libby B.
~ Dave and Libby B