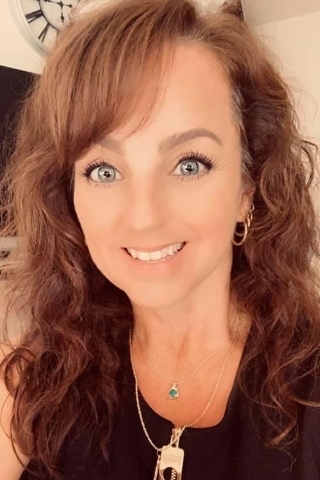 Shari Grandizio
Realtor®
Fox Chapel Regional Office

O: 412-782-3700
C: 704-231-5333

(7 reviews on Zillow)
sharigrandizio.thepreferredrealty.com/



Shari Grandizio Client Testimonials

10/04/2016 - nphelps78
Bought a Single Family home in 2016 for approximately $150K in Pittsburgh, PA.
Great Agent. Very responsive and was a pleasure to work with. I would highly recommend to other buyers. She acted fast in getting things done when there were deadlines that needed to bet met and also offered assistance in areas outside of a standard responsibilities.

06/07/2016 - zuser20141105121730268
Bought a Single Family home in 2016 for approximately $150K in Oakmont, PA.
Shari absolutely understood what we were looking for in a house. She was a great advocate for us throughout the entire purchase process. As first-time home-buyers, we would have been stressed out (and perhaps a bit overwhelmed) if not for Shari's guidance and advice. She always got back to us immediately, and she made sure the buyer and lender were timely with their deliverables for us. She made sure our best interests were priorities, and we were grateful to be her clients.

06/06/2016 - pamelagrandizio
Sold a Single Family home in 2016 for approximately $150K in Pittsburgh, PA.
Shari did thorough research to find the best price to list our home in order to get it sold quickly! She also listened very well when we described what we wanted in a new home. Shari always answered calls, texts and emails extremely quickly. I would recommend Shari to anyone looking to buy or sell their home.

02/28/2016 - Spamgoeshere06
Bought a Multi Family home in 2016 for approximately $175K in Pittsburgh, PA.
Shari was a great real estate agent from start to finish. From finding out what kind of houses we would like to making sure we negotiated the best deal possible. She excelled in performance and enthusiasm throughout our experience.

07/20/2015 - erikamayer2014
Bought a Single Family home in 2015 for approximately $100K in Tarentum, PA.
Shari is very knowledgable, friendly and efficient. I felt I was in good hands during the process of finding and purchasing my home. She walked me through the experience. I have recommended her to others already. I am very thankful to her for helping me find my home.Erika Meinert

07/13/2015 - clane48088
Bought a Single Family home in 2013 for approximately $225K in Concord, NC.
Shari has helped us on two different occasions since 2012. She has always been professional, courteous, respectful and most importantly, truthful. She was very flexible with her scheduling and made sure all of our needs, related to the property, were met before she would show us the property. We've dealt with several agents in the past and she is by far, the best we've worked with.

07/13/2015 - shatu321
Bought a Single Family home in 2015 for approximately $75K in Pittsburgh, PA.
Shari was always easy to get a hold of and was very quick with gaining information for me. Shari made a tremendous effort to alter her schedule in any way possible to meet my needs. She was always professional, kind and informative. She made my buying experience very pleasant.
Thank you for being our real estate agent, Pittsburgh historian, area tour guide, educator on local culture, translator of real estate legalese, D.I.Y. advisor, cheerleader, and counselor. Now, I am sure you only get paid to be one of those things, but you did them all very well. Thank you for your patience with us as we figured out where we wanted to live. Relocations are tricky and you didn't give up on us; kinda like the Energizer Bunny: you kept going, and going, and going. Congratulations...you made it!!! We look forward to seeing you in Home Depot or Lowes.
~ Lockley
Bought a Single Family home in 2014 for approximately $250k in Mooresville, NC. smcnulty wrote: I just want to sincerely thank you for all you have done in order to help us find and get our dream home! I must admit we were very nervous to have only a few days to find a house and to be assigned someone we didn't know. We couldn't have asked for a better realtor! You were wonderful - understanding, patient, knowledgeable, an amazing communicator and did everything just perfect. We appreciate all of your time and efforts. My husband, me and the kids all love it here - the house, the community, area, & schools. We are so happy. Thank you so much for making this all so easy and enjoyable. It is absolutely perfect, like a dream come true!
~