Ligonier Regional Real Estate Office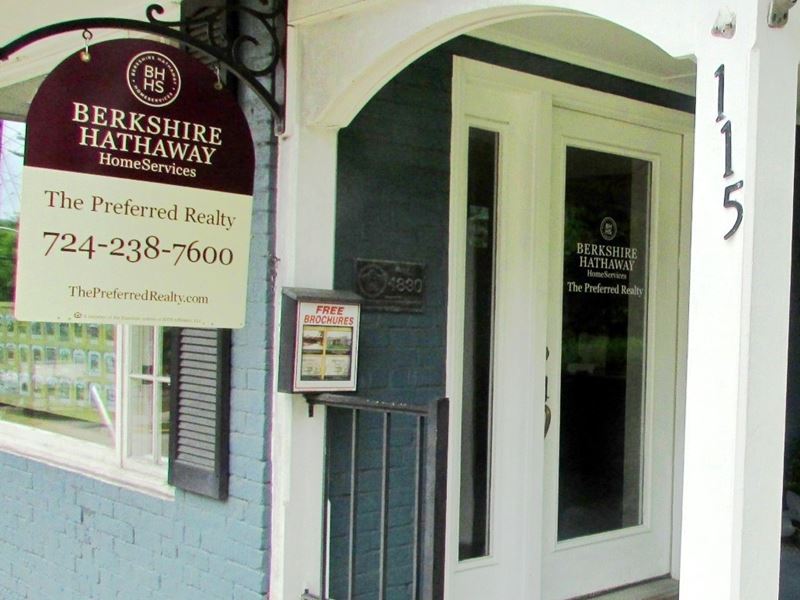 About our office
Our Ligonier real estate office services the Ligonier area, Wilpen, Rector, Laughlintown, Ligonier Township, Cook Township, Middlecreek Township, Donegal, the Laurel Highlands, Jenner Township, Seven Springs, Hidden Valley, and surrounding areas.
Our Ligonier real estate office provides realty services. Our team of professional real estate agents can help you with residential real estate, commercial real estate, mortgage and financing, title and settlement, relocation, new construction and more.
About Ligonier
The town of Ligonier is located in a verdant valley which is situated between Chestnut Ridge to the west and Laurel Ridge to the east…along the banks of the Loyalhanna Creek. Long considered one of America's great small towns, Ligonier is also known for its access to wonderful recreational opportunities. Golf, hiking, mountain biking, both downhill and cross country skiing, rock climbing and fishing are but a few of the many pastimes that can be enjoyed just minutes from the "Diamond," which the Ligonier town square is appropriately named. Fort Ligonier, built in the mid-1700s during the French and Indian War, is a wonderful resource for history buffs. Powdermill Nature Reserve, with over 2,000 acres of land reserved for biodiversity studies, is also available for nature lovers. And for those interested in art, the Southern Alleghenies Museum of Art, known locally as "SAMA," is an exceptional log gallery located just south of town. The Ligonier Valley Library has been voted the #1 library in Westmoreland County two years running!
Ligonier Regional Real Estate Agents
Find your new home
Find your new home