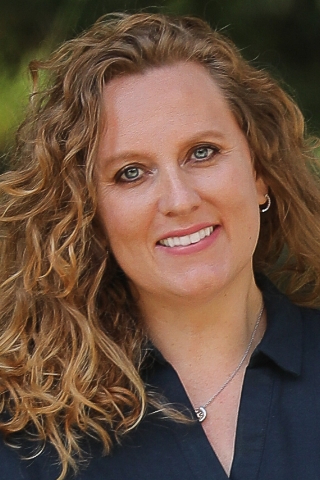 Erin Mikolich Client Testimonials
Thank you for the great job on the sale of our home. You were always there to answer our calls and respond to emails, we really appreciate your help coordinating inspection related repairs/fixes as we moved out of town. We would highly recommend you to anyone looking for good Realtor in the Business to sell or purchase their home in Laurel Highlands area! Thanks again for all your efforts, you truly have your clients best interest at heart.

~ Vishnu & Arpitha Sold A Home In Somerset, PA
We enjoyed working with Erin for our home buying experience. She was very knowledgeable about the general area and homes in the area. She was very helpful in answering any questions we had about the process and paperwork itself. She was also extremely responsive to emails or texts any time of the day or night! We really appreciate everything she did to make our home buying experience as smooth as possible. We would definitely recommend her to anyone and would gladly work with her again!
~ Michael & Christine C. Bought At Hidden Valley
Erin was completely awesome throughout the whole process of buying out townhome in Hidden Valley, PA. Our family was grateful for the time she spent, showing us many listings throughout the span of several weeks, but we were extremely impressed how she was able to find " the one " after knowing the layout and area we wanted. Additionally, she showed professionalism during the negotiation process and was able to get the purchase price a good bit lower than we initially expected! I would recommend Erin Mikolich to anyone looking to buy or sell their home!
~ Stephen D. Bought A Townhouse March 2017
Erin Mikolich and her husband Mike, did a first rate job in the sale of our home at 1301 Westridge in Hidden Valley, PA. Erin's communication skills were outstanding as they promptly notified us of any issues. Her skills in handling any issues between between buyer and seller were handled promptly and efficiently. Overall, our sale was handled very professionally.
~ Bill & Vera D. Sold Townhouse At Hidden Valley
I doubt that there is anyone more knowledgeable than Erin about the real estate market at Hidden Valley. She not only helped us find the right place, but then expertly guided us through other steps in the process, including negotiations, and even helping us get experts to give us estimates/repairs when our home inspection turned up some minor issues. In addition, Erin's husband Mike helped us out with advice on several issues, as well as providing coverage when Erin had a schedule conflict, so we felt like we were getting 2 knowledgeable realtors "for the price of one"!
~ David C. Bought Townhouse At Hidden Valley
I worked with Mike Mikolich during my condo purchase at Hidden Valley Resort. He was very patient and accommodating during my 7 month search for the perfect second home. Mike went above and beyond and I truly believe that he treats all his customers the same way. I would highly recommend Mike & Erin for your real estate needs.
~ Martin T. Bought Condo At Hidden Valley
Erin has helped us purchase 2 homes and to sell another. She is extremely knowledgeable in the market in which she operates. She made our buying and selling experiences very pleasurable. I would highly recommend that you speak with her if you are looking to purchase or sell anywhere on the mountain or in the somerset and surrounding areas. If you don't...you'll wished you had!
~ Tom S. Sold & Bought Homes At Hidden Valley
Erin did a great job. We knew which area we wanted to purchase an what we were looking for. Erin provided a few extra properties to consider and help us move quickly to close.
~ Chip D. Bought Condo At 7 Springs
Very helpful. Constantly kept me informed of every step. Very detailed in her explinations. A true professional at her craft. Always responded rapidly.
~ Erik E. Bought House Acme, PA
Two things... Erin and her husband Mike really know resort property which is a plus if you're looking to purchase or sell resort property. It's a slightly different animal and they know the difference. Second, Erin kept good records which paid off an initial offer feel thru. She was able to quickly contact others who expressed interest while our property was previously under contract. That "keeping tabs" meant we soon received another offer and have since closed. They're great!
~ Edgar H. Sold House Middlecreek Township
I highly recommend Erin Mikolich! She made the home selling process much easier due to her knowledge and expertise. She was always available when needed and always took the time to answer our questions and explain the process. Our house sold quickly and we couldn't be happier with her assistance.
~ Amanda H. Sold House Jenner Township
Erin was very detailed. The extra effort she put in helping to show our home on the internet and social media sites made all the difference. She was professional and very responsive. I highly recommend her.
~ Mark M. Sold House At Hidden Valley
From the start Erin was extremely responsive and resourceful in my search for a home at Hidden Valley. She demonstrated professionalism and a no pressure approach as I considered various options including a townhome and condominium. The overall process was stress free. I will be recommending Erin to others without any hesitation.
~ Lisa L. Bought a Townhouse At Hidden Valley
Erin was outstanding. She helped us find our vacations n getaway, and we couldn't be happier. She was extremely patient, accommodating, and supporting be throughout the entire process. She knows what she is doing and aims to help you get want you want. We would definitely recommend her.
~ Alex H. Bought A House In Stoneycreek Twp.
Great agent. Erin is genuine, responsive, and a pleasure to work with. I can't recall a less stressful experience in a run of 13 homes in 50 years. (Military) We went from casual interest to determined Hidden Valley buyers in about 18 months. There was not a hint of pressure at any point. But she provided lots of good guidance, important insight, and frank advice all along the way. Simply put, one of the best. (If it ever becomes time to sell, she's our agent.)
~ Robert F. Bought Townhouse At Hidden Valley
Erin did a great job locating a buyer for my property in a buyers market. She handled all the details of the closing process. Very efficient and professional.
~ Tony S. - Sold Condo At Hidden Valley
I had a very pleasant experience working with both Erin and Mike. They went out of their way to make the experience of purchasing a home enjoyable. Erin was very professional as the agent and made the transaction of the purchasing the townhouse proceed in an orderly fashion and close with ease on time. I would recommend Erin to any prospective home buyer or seller.
~ Jeff P. - Bought A Townhouse At Hidden Valley
Because of Erin's diligence and her expertise in the local market, we were able to sell our one-bedroom condo at Hidden Valley shortly after listing it. She is a consummate professional and we highly recommend her for any real estate transaction.
~ Rebecca W. Sold Condo At Hidden Valley
My experience with Erin exceeded the high expectations that were created by friends who recommended that we work with her. She went out of her way to make sure we had all of the information we needed to make an informed decision and never tried to "sell" us anything. She was extremely responsive and knowledgeable--not only about the market but also how best to handle our bidding process. I would strongly recommend her to any friend or family that would need to buy or sell a property in the area.
~ Michael D. Hidden Valley Townhome Buyer
Erin was amazing to work with ! We have sold over 8 homes in the past. Erin's market knowledge, negotiating skills, responsivness and total honesty was especially noted while handling our property for us. We would definitely recommend Erin to a friend and for sure work with her again given the opportunity.
~ Fred & Karen S. Sold Hidden Valley Townhouse
Erin Mikolich of Berkshire Hathaway holds all the credentials - Realtor®, CRS, ABR, RSPS, and QSC – for her multifaceted profession, and we could certainly tell! She is one of the very best and state-of-the-art Realtors® we have ever worked with. Today's professional Realtor® must have knowledge of not only all properties in his or her areas, but also complete command of real estate contracts and regulations, financial alternatives, and multiple Internet listing/reporting systems – all while employing timely communications with the clients via email, texting, telephone calls and meetings. And, all of these professional skills must be successfully rendered while keeping up with the ever-changing requirements of us - her clients. Erin is that modern and complete Realtor®. For us, she made the purchasing of our new property at Hidden Valley, PA a success and a joy! It is indeed our pleasure and honor to recommend Erin Mikolich as your next Realtor®. Mr. & Mrs. Paul D. Franke, Venetia, PA.
~ Paul & Deborah Franke
Erin is amazing! She met with us and explained in detail how she planned to market our townhouse and told us what to expect based on the trends for the area. She gave us information regarding what houses like ours had sold for and the current pricing of properties on the market at the time we listed or home. Erin was very responsive when we called with questions and kept us well informed the entire time our home was on the market. She was very knowledgeable regarding the area and aggressively marketed our property. She was very professional, honest and had a pleasant, positive demeanor. She really knows her stuff when it comes to selling property. We could not have had a better agent to work with. I highly recommend Erin Mikolich as a real estate agent!
~ Bill & Mary Ann R. Sold Their Townhouse 7 Springs
Erin was very helpful during the entire process. She did a great job at getting information to my mortgage company as well as my relocation company. It was a pleasure working with both Mike and Erin. They were always willing to meet on my terms and work around my schedule. They helped me pick out a wonderful home that fit my needs.
~ Joe D.
Erin takes care of her clients every step of the way. Her knowledge of the market in the Somerset area is so impressive. She is professional and personable and she really goes the "extra mile" for her clients.
~ Rita H.
Excellent service! Erin was responsive and professional. She knows the area and was able to provide great advice. She was also patient with answering our many questions.
~ Rebecca W. Bought A Property At Hidden Valley
Erin helped us with a property at Hidden Valley. She was very responsive by email and flexible with her time to show us a variety of properties to help us make our decision. She was on top of everything and I never felt like she was slacking. I highly recommend her!
~ Amanda Y.
From the very first call and even past closing Erin Mikolich has been the best agent that my wife and I could have ever dreamed about. I have delt with good people in the past, you know people that would give you the shirt off your back if you asked. Erin is one of the very few people in this world that goes beyond that. Throughout the home buying process I was able to rely on Erin and know that she truly had our best interests in mind and that we came first before anything else. Not only were we able to rely on her, but we could get hold of her at any time, she kept me informed of any changes, made sure that appointments with inspectors or contractors went as planned and she made my wife and I feel like we were the most important people in the world. I would recommend Erin Mikolich in a heart beat to anyone that would like to enjoy the home buying process and have a peace of mind that everything taken care of at the end of the day.
~ Stefan S. Bought Home In Ligonier PA
Erin was fabulous. She knew that we had absolutely no experience in buying a home and she was very patient answering our many, many questions. I would highly recommend her to others.
~ Deb M.
Erin was great!! I highly recommend using her. She kept in touch with us, answered emails right away and was very knowledgeable. She knew about all the listings and worked within our budget.
~ Elenor & Marc G.
Erin was very helpful in our home search and was very knowledgeable about the Hidden Valley and Seven Springs area. She was very responsive throughout our buying process. She also helped us out immensely after we closed by facilitating the donation of several items of furniture that came with the house that we didn't want/need. Overall, I'd highly recommend her and we'd use her services again.
~ Pete J.
We needed to sell our house to have a better shot at planning for retirement. Erin and Mike got it sold in a short time and we actually made a few bucks on the deal. Couldn't be happier.
~ Steve & Carol J.
Erin is extremely knowledgeable, high energy, and does a great job of helping you through the entire home buying experience. I highly recommend her to anyone who is serious about finding the right property at the right price.
~ Rich C.
Good knowledge of the market and helpful in walking us thru the process. Very knowledgeable in helping us to price the property. She stuck with it from the beginning to the final closing.
~ Bruce & Susan C.
Erin and Mike did an outstanding job in listing and selling my house. They were available any time to answer my questions and sold the house much quicker than my wife and I expected. They were awesome!
~ Kevin N.
I have been working with Erin/Mike Mikolich since July of 2013. Anytime I called her she was always very professional & co-operative to schedule appointments for my wife & I. I told her what my wife & I were looking for & what price range we wanted to stay at. Erin/Mike were always very patience with us, answered any questions we had. Erin/MIke never pressured us into buying anything which we liked very much. I am glad we were able to purchase a house thru Erin/Mike. I would recommend them to anyone looking to buy property at Hidden Valley.
~ Richard & Kathleen R.
Erin is awesome! She had a variety of homes lined up to show us and walked us through the entire process, which went very smoothly. Erin continues to be super helpful after the sale as well, helping us learn the area and get settled. I'd recommend Erin without hesitation.
~ Matt & Angel L.
Erin was very professional in all aspects of the real estate purchase process. Her knowledge of the real estate market was very helpful in selecting our property. Once a purchase agreement was reached Erin continued to provide support and assistance as we prepared for the closing and to move into the property. I highly recommend Erin for anyone considering the purchase of real estate in the Laurel Highlands.
~ Leslie & Linda B.
Erin is very professional and knows the realestate market extremely well. She is attentive to details and responses quickly to any questions and concerns. Erin sold our home in less then 2 months.
~ Tom D.
Erin was very responsive by phone, e-mail, and text. She remembered to follow up on details, helped us work through a couple of tricky issues, and she knows the market well. Erin and Mike make a great team. Highly recommended.
~ Scott B.
Erin and her team have handled transactions for not only my wife and I but for many of our friends. The list above are things I believe you EXPECT from any real estate professional and Erin delivers on each. Her local knowledge is beyond the 5 star rating and she instills the type of confidence a buyer/seller needs to have in their realtor. In essence, you'll feel comfortable knowing that whether buying or selling, you have all the info needed to make the best possible decision. You feel like you have an ally on your side throughout and that's more rare these days than it should be.
~ Dave & Michele F.
Knows the Hidden Valley properties very well. Very patient, never exasperated, cheery demeanor. Would recommend her to prospective sellers or buyers.
~ Dave & Sue S.
You're looking for a home or condominium in Hidden Valley, Erin is the agent of choice. Erin has a deep rooted knowledge of the Hidden Valley area and was very quick in finding a property to suit our specifications. Both she and her husband, Mike, are professional, responsive, and always willing to lend an extra hand to make your visit and/or buying experience as pleasant and productive as possible. I cannot recommend Erin more strongly if you are in the market for a home or condominium in Hidden Valley. Besides that, she and Mike are just good people.
~ Ben B.
Erin is wonderful. She did all of the homework on the comparables, prepped the paperwork and is extremely friendly and professional! She knows the Hidden Valley, Somerset and Greensburg areas very well and she is very well respected. She uses a lot of automation with paperwork and makes the whole process easy.
~ Geoff & Jen S.
Erin was a good realtor who was quite helpful during a challenging situation with the buyer and other realtor. She was able to help us through the situation and we were able to close, as hoped for, without any problems. She is excellent when it comes to knowing the Hidden Valley Ski Resort and surrounding areas...this knowledge being an important point when having people look at property within the ski resort. This was proven when our home was sold so quickly...it was due to the fact that Erin knew her "stuff", so to say, and was able to take care of the buyer's questions/concerns. We highly recommend Erin Mikolich as a very qualified realtor! Donna and David Hupe
~ Dave & Donna H.