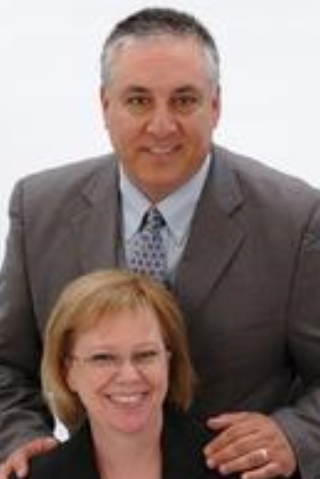 Brian Cummings

- Brian and Karen Cummings Team

Realtor®

Mt. Lebanon Regional Office


Call Agent Text Agent www.bkcummings.com

Brian and Karen Cummings Team Client Testimonials
Brian and Karen were extremely professional and very easy to work with. I am out of town and was selling my home and they made a potentially stressful situation very pleasant.
~ P.F.
In the past five years, I have worked with Brian & Karen on three transactions: two sales & one purchase. I found them to be reliable, responsive & easy to work with. In the case of the two sales, the houses were on the market for less than a week. The house we sold five years ago belonged to my Dad who had made an enormous sweat equity investment in it. As a result, he was a quite sensitive to advice on what changes might be required to attract potential buyers. Brian really understood this challenge early & did a great job of managing my Dad's expectations & willingness to cooperate. During our first meeting, Brian walked thru the house with my Dad. I heard Brian state many times, "In order to appeal to the buyer we think would be interested in this property, we should ………" I spent this time making copious notes so I could refer to them while discussing the work we were doing to the house with my Dad; these notes proved invaluable.The purchase took a little longer since we were trying to find a suitable place for my parents who both had mobility issues. The townhouse we settled on turned out to be a perfect fit. I highly recommend the Cummings Team.
~ MarkFred0
They are such a wonderful pair to work with! It is clear that they simply love the work that they do to find you your perfect home. Once we fell in love with our home, they worked tirelessly for us even after hours-- kept in communication with us during every step of the negotiation , and were just as excited as we were once the offer was accepted!
~ ceh13
These guys were great! We were first time home buyers and they really made for a painless process. I was even out of the country during part of the process and they handled everything to make sure we could still move forward with ease.
~ kokorobujin
As a first time home buyer, Brian and Karen made this experience an absolute breeze for me. The are highly responsive, extremely knowledgeable and salt of the earth people. I've recommended them to dear friends who've also shared the same experience.
~ mtaylor459
Karen and Brian are great to work with! During our challenging purchase, the team was very patient and took the time to give us the information needed to make educated decisions.
~ owensjs