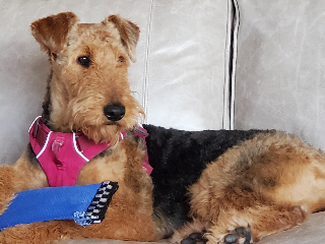 Tessa
Tessa was born on March 4th 2021. She is an Airedale Terrier.
Nicknames:
Pet Type:
Favorite Food:
Favorite Toy:
Favorite Habit:

Tessa Bessa
Dog
Raw Diet
Anything that sqeaks
Chasing Deer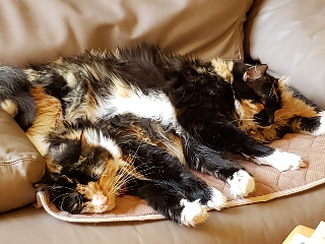 Cloe & Missy
Cloe and Missy were rescues from the humane society. They are a boned pair of Calicos.
As you can see our entire fur family is Black and Gold. I guess we are truly a Steeler Nation.
Nicknames:
Pet Type:
Favorite Food:
Favorite Toy:
Favorite Habit:

Cloe Cloe & Miss Miss
Cat
Tuna
Birds
Eating