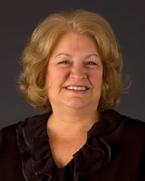 Ginger Damiani
Realtor®
Upper St. Clair Office

Call Agent
Text Agent

(2 reviews on Zillow)
www.gingerdamiani.com


Ginger Damiani's Client Testimonials
She was great at communicating with us and always had valuable input. She was a great advocate for us in the transaction.
~ H.N.H.
Very professional!! She was a gem to work with. I have recommended her to many people over the past 20 years. Berkshire should be very happy to have an employee like Ginger. I am a business owner myself. Today's day and age it is very hard to find an employee like her. I will continue to use her until the day she retires. Aaron Weiss
~ Aaron Weiss
Very professional and knows her business from to back. Anytime we called Ginger day or night she answered and walked us through our questions. Would definitely recommend!!!
~ K.C.
ginger put up with our indecissions for a year or better and I give her a lot of credit
~ J.S.
Ginger was a fantastic resource to us as first time homebuyers. We had a great experience working with her.
~ Luke and Julia O.
Our home sold in ONE day - that was outstanding. Ginger always went above and beyond to help us through the entire process. She is totally dedicated to her clients and we have recommended her to others. So thank that Ginger was our agent.
~ Jim and Judy G.
I don't think I could have done it without her. She's an amazaing agent. Knowledgeable, grounded, friendly, patient and accommodating. She did everything right professionally and personally. Her guidance helped me make the right decision, and I love my new home. I will refer her every chance I get!!
~ Sara L.
Ginger is an outstanding sales professional. She was totally informed of all aspects of my purchase and closing. Ginger knew I didn't want to move to a new home but I had to for medical reasons. She managed to calm my nerves and now I love my new "Villa"!
~ Linda L.
Ginger is the best agent I've ever dealt with. I'm referring her to anyone I know that might be buying a home in the South Hills.
~ Mike M.
Ginger communicates openly and honestly and is very dependable. She handled the real estate transaction with the utmost professionalism, courtesy and respect. She is awesome!!!!!!!!!
~ Bill and Carol N.
Ginger, Ginger, Ginger! We love her and thank her for helping us to get our dream home. We appreciated all the years of experience and respect her opinion and advice in both selling our home and purchasing our new home.
~ Kathy and Ron M
I have never had to sell a house before and this was very new to me. Ginger was highly organized, answered all questions, and explained things well. She gained my Trust!
~ Sister Bernadette
Ginger was wonderful. Couldn't have asked for better service! Highly recommend!!
~ Mike M.
Ginger Damiani was one of the most professional and knowledgeable agents I've ever worked with. Buying my first house was a great experience, and mainly due to Ginger!
~ Chris G.
Ginger was awesome, very knowledgeable and made my 1st time homebuyer experience easy and painless! She is very good at her job and have recommended her to my fellow friends.
~ Sue S.

06/30/2014 - Marang5601
Sold a Single Family home in 2014 for approximately $150K in Pittsburgh, PA.
Ginger was a very proffessional person. But by the samestandards, she was also very personable, and very understanding. We had some issues during the sellof our house. And she was very patient, and quite helpful to us. when you ask Ginger a question, she is very knowledgable, if she doesn't know the answer, she will find out for you ASAP. I would be very happy to refer her to anyone who is buying or selling a home.