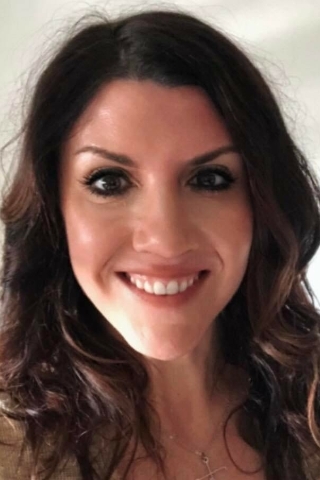 Laura Franks
Realtor®
South Suburban Office

Call Agent
Text Agent


Check out my pet, Rayna
YOUR TRUSTED PARTNER IN REAL ESTATE
A Little About Me
I am a Pittsburgh native and mom to one fur baby. I grew up in Venetia and currently live in Elizabeth. I started my career as a real estate sales agent at Berkshire Hathaway HomeServices The Preferred Realty as an experienced Special Education Teacher. After graduating from Baldwin-Wallace College in Berea, Ohio, with my undergraduate degree, I later moved back home to the Pittsburgh region to complete my master's degree at Penn West California University. I have always been passionate about education and life-long learning. I live with the mantra, "Never stop learning because life never stops teaching." With a passion for serving my local community, I have been a volunteer at Angel Ridge Animal Rescue in Washington, PA, since 2019. When not working in real estate or teaching students, I spend my time running, biking, and enjoying the outdoors.


What I Bring to the Table
As an educator, I offer unique skills to my clients. I believe that educating clients to ensure they are comfortable with the buying & selling process is crucial. Along with education, exemplary communication skills are a must in real estate. As an agent, it is essential to communicate with clients at every step of the real estate process and stay current with the changing market dynamics. I have a knack for helping clients feel comfortable, as I am compassionate, outgoing, and dependable. As someone tech-savvy, I am knowledgeable about social media and marketing platforms. I enjoy using my creative marketing side to assist sellers and buyers. Living in the Pittsburgh suburbs for many years, I am familiar with the different neighborhoods/communities and what they can uniquely offer clients. Whether you are buying or selling, I guarantee to go above and beyond as your trusted agent. I am excited about the opportunity to work with you!
Member of Realtors Association of Metropolitan Pittsburgh
Member of Pennsylvania Association of Realtors
Member of National Association of Realtors
Rayna
Nicknames:
Pet Type:
Favorite Food:
Favorite Toy:
Favorite Habit:

Rayney
German Shepherd
Peanut Butter
Hedgie (her stuffed hedgehog)
Playing fetch with Daddy & Mommy and chasing her tail. :-)