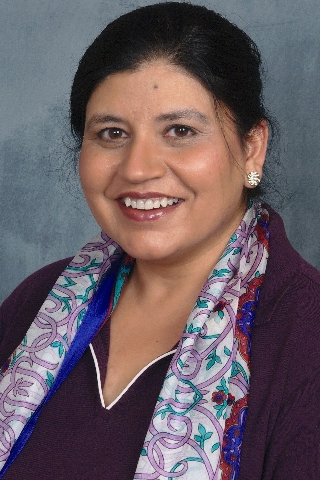 #YourPartnerInYourRealEstateJourney

I believe that a real estate relationship is a partnership, and it is essential to have trust, integrity and honesty for this partnership to be successful. I also believe that open communication at every step is integral to forming such a partnership. And by successful, I don't mean just finding a house that meets your needs, but finding your dream home. Or, not just selling your house, but staging it to get the best value.

If you ask anyone who knows me to describe me this is what you will get:

Multilingual, Multicultural, With a Diverse Background
I was born in India, grew up with Dubai, and the US is my forever home.
I guess you must be thinking that I have a typo there - "with Dubai". No, it's just that I moved to Dubai when I was just a little kid, and Dubai was very young - just a few years older than me! And right before my eyes, it started to blossom into the beautiful, glamorous, "extra" city that it is now.
I have lived in Pennsylvania most of life now, and the US is truly my forever home.
I am fluent in English, Hindi, Punjabi and Urdu, and I can understand Marathi relatively well.

Attentive Listener, Patient, and Persistent
I am a Physical Therapist. I was always known for being a very patient and understanding person, but as a Physical Therapist I had to become persistent as well. It also helped that I am an attentive listener and an intuitive observant.
These traits translate very well to the real estate profession. And not just in terms of confidentiality. Or the ability to connect with people. Just as I saw my patients through their journey of healing, from the beginning to the end, I will be there for you on your real estate journey from the beginning to the end, and give you personal attention, care and consideration.

Excellent Researcher, Detail Oriented and Thorough
I love doing puzzles of any sort, reading books, and playing strategy games. I also like volunteering in my free time, including on Zooniverse. And I love doing graphic work, so much so that I have created websites for my friends! All just for fun! And because I love a challenge!
That being said, all of these require me to be thorough and detail oriented. I have also done research both as a Physical Therapist and because I have a natural tendency to dive deeply into any topic that interests me. Also, whenever we moved, which was quite often, I was the one who did all the research. Because of this, I have developed excellent research skills, especially where real estate and relocating are concerned.

I will show up for you and be there for you at every step of your real estate journey.