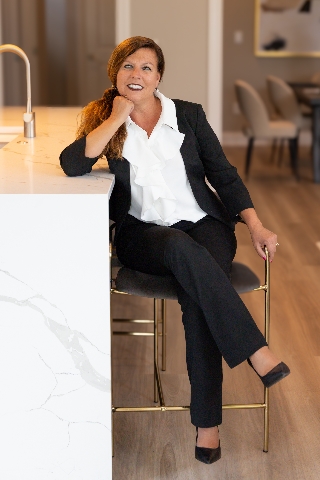 Kim Fast
Realtor®
South Suburban Office

Call Agent
Text Agent
https://kimfast.tpragent.com/

LET'S ACHIEVE YOUR REAL ESTATE DREAMS TOGETHER
A LITTLE BIT ABOUT ME.....

I am a lifelong resident of the Pittsburgh area. I have a bachelor degree in accounting from Robert Morris University and a masters degree in Finance from Duquesne University. I am a certified public accountant and have worked for nearly 25 years in various accounting/finance leadership roles. During my finance career, I have practiced and learned valuable skills including the ability to:

*Communicate effectively
*Interpret and explain contracts
*Explain finance concepts
*Handle numerous projects simultaneously
*Successfully plan and meet tight deadlines
*Manage a team
*Work under stress

I voluntarily left my finance career to work as a full-time real estate agent with my daughter, Cami Fast. I have a loving husband and four cats. I enjoy Pittsburgh sports, outside walks, the beach and amusement parks. I have a large extended family that I love spending time with when we can get everyone together.

I have worked with many different individuals throughout my finance career, and I understand that each person is unique in their needs and style. As a real estate agent, I will apply my professionalism and excellent listening skills to understand your unique needs and tailor the transaction process to achieve your established goals.