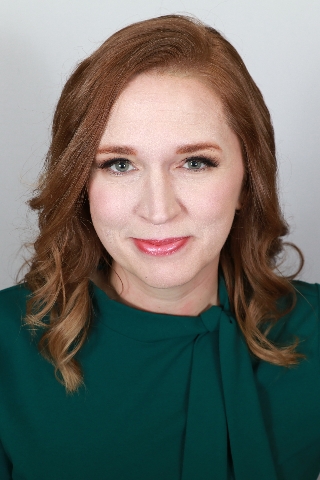 Larissa Ciuca
Realtor®
City Office

Call Agent
Text Agent



Counselor, Educator, REALTOR®
Meet Larissa - pronounced like Theresa but with an "L":
Realtor®, specializing in residential buyer and seller agency in the Pittsburgh real estate market, as well as rentals/leases and investment properties.

Hi and ¡hola! I am Larissa. (pronouns: she/her/ella).
I was born and raised in Ponce, Puerto Rico, and came to the "Burgh" over twenty four years ago to pursue my education, earning baccalaureate degrees in Psychology and Sociology and a Master of Science Ed in Counseling. I stayed because I fell in love with Pittsburgh and all it has to offer.

I worked in higher education and counseling for the community for over two decades, but have always had a passion and mind for real estate. Whether it be through my own experiences with purchasing and remodeling my own homes, through managing investment properties, or through helping new-homeowner friends and colleagues navigate the home buying experience, I have been invested in real estate for years and now I am ready to go to work for YOU.

I am proud to join the Berkshire Hathaway HomeServices family - being a part of a fantastic team of individuals motivated to help you through the home buying, selling, renting, leasing or investment process. I pride myself on strong work ethic and my ability to truly listen and put people at ease. As a "transplant" to the area myself, I am very sensitive to the needs of those who come to the area to fulfill their dreams and seek their own "little slice of earth."

I am delighted to apply this passion and experience as a counselor, educator, and REALTOR® to help you navigate the process with patience, honesty, knowledge, and open communication.

First time home buyers following your dreams?
I can walk you through what will likely be the biggest purchase of your life, with kindness, patience, and know-how.

Investors looking to grow your portfolio?
Let's talk and find you great opportunities for cashflow positive investments.

Relocating from out of town, state, or the continental U.S.?
I've been there! Let me help you discover the Pittsburgh I love and find you your place to call home.

Y, ¡tambien hablo español!
¿Cómo les puedo ayudar a hacer realidad tus sueños de un nuevo hogar?


MEMBERSHIPS & ACCOLADES
Member - REALTORS® Association of Metropolitan Pittsburgh (RAMP)
Member - National Association of REALTORS® (NAR)
Member - Pennsylvania Association of REALTORS® (PAR)
FairHaven: Fair Housing Certified
Rental/Lease Certified
Member - The Pittsburgh Metropolitan Area Hispanic Chamber of Commerce (PMAHCC)
Member - Stanton Heights/Morningside Livable Streets Committee & BikePGH
Organizational Leadership and Ethics - Certificate (FSDP, University of Pittsburgh)
These are a few of my favorite things...
When the weather allows, I like to bike as transportation.
My spouse and I have slowly remodelled our current home, with a combination of DIY projects and design, along with the help of some great local contractors. I love animals more than words could effectively describe, and have volunteered at shelters and fostered animals. I am a huge advocate for shopping small and buying local - particularly with all the amazing, local food and beverage businesses in the Pittsburgh area. ¡Yo soy Boricua de corazon!
I love family, my furry children, food, travel, the great outdoors, and, when possible, combining all of the above!