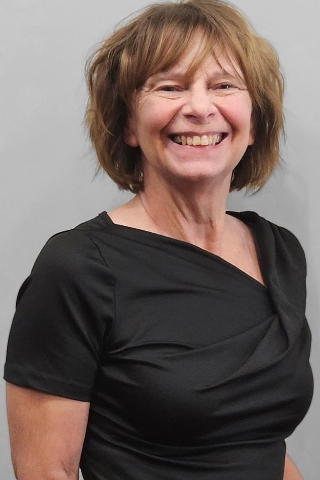 Check out my pet, Morty & Archie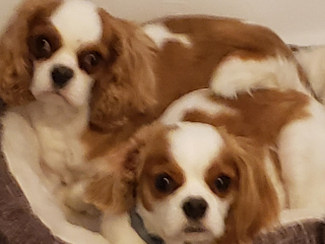 Pat Rose Bio
She has been licensed for 30 years as a real estate salesperson and joined Berkshire Hathaway HomeServices The Preferred Realty in 2021 in referrals and transferred to Real Estate Salesperson in 2022.
Prior to joining BHHS, she was a part-time Real Estate Salesperson with local Real Estate Agencies, Glenn Daniel's & Associates, and Fiesta Real Estate Agency in Connellsville, PA.
In addition to Real Estate, she has 36 years of insurance experience, and has earned several insurance designations: CIC (Customer Insurance Counselor) CSIR Elite (Customer Service Insurance Representative), CPIA (Customer Professional Insurance Agent), and a Pennsylvania.Notary.
She has a degree in Computer Information Security AAS, Computer Technical Support AAS, and Computer Criminal Justice Information Security, AAS, and is a member of the Glass Cap Federal Credit Union Supervisory Committee.
Her spare time is devoted to her two dogs, Morty 4 ½, (owned for 1 year), & Archie 4 (owned for 3 ½ years), both King Charles Cavaliers.
Morty, which was re-homed, is a very needy dog, he likes to be held and gives the best cuddles.
Archie only wants attention when Morty is getting attention.
When she adopted Morty she found out that both Morty & Archie are half-brothers, so they were meant to be together
She spends time remodeling her house and repurposing items to decorate with.
Other interests include Thrifting, the gym, spending time at the beach, going for boat rides, (on the Mon River), with her husband (Guy), meditation, and spending time with her grandchildren: 2 girls and 3 boys.
Her work ethic is to meet the needs of her clients with a personal touch.



Pennsylvania Notary
Computer Information Security AAS, Computer Technical Support AAS, and Computer Criminal Justice Information Security, AAS
Glass Cap Federal Credit Union Supervisory Committee
$ 30,000
Property Type

Land

Acres

0.353

Frontage

115
View All Listings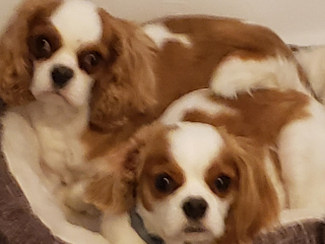 Morty & Archie
Her spare time is devoted to her two dogs, Morty 4 ½, (owned for 1 year, top), & Archie 4 (owned for 3 ½ years, bottom), both King Charles Cavaliers.
Morty, which was re-homed, is a very needy dog, he likes to be held and gives the best cuddles.
Archie only wants attention when Morty is getting attention.
They love walks, and Morty wears doggy rain boots.
When she adopted Morty she found out that both Morty & Archie are half-brothers, so they were meant to be together
Nicknames:
Pet Type:
Favorite Food:
Favorite Toy:
Favorite Habit:

Buddy & Baby
Dogs
Chicken
Toy keys
Walks