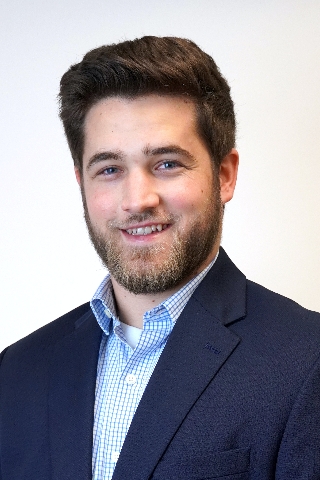 Jonah Taylor
Realtor®
North Hills Regional Office

Call Agent
Text Agent
https://jonahtaylor.tpragent.com


Jonah Taylor moved to the Pittsburgh area after graduating from West Virginia University with a Bachelor of Science in Energy Land Management. From the first time Jonah caught a baseball game at PNC Park he knew this was a place he wanted to call home. Jonah grew up in a blue-collar town in rural Virginia where he learned that hard work can move mountains – much like the hard work on display throughout Pittsburgh. For Jonah, being a part of the tight-knit Pittsburgh community has been unreal with so much to love from Steelers games to amazing foodie spots to streams and lakes that make the best spots for fishing and kayaking.

Jonah is a Preferred REALTOR® for Berger Rental Communities, a prominent rental community manager in Pittsburgh. Berger affords its tenants the ability to break their lease agreements early when they use a Preferred REALTOR® to purchase a new home. Jonah has utilized this partnership to work with buyers on achieving their real estate goals and getting into a home they love. Jonah is also Rental/Lease Certified and can help renters bridge the gap to home ownership by representing tenants and their best interests. Contact Jonah today for more information about these opportunities.

Jonah's work ethic is second to none and has brought him success as an oil and gas landman in Western PA and Northern WV for the past 5 years. Jonah brings strong negotiation skills to the table along with a passion and willingness to do whatever it takes for his clients. Whether you are working to achieve investment goals or find "home" there is no better feeling for Jonah than to work with his clients to fulfill their dreams, no matter the price point.
5+ Years Oil and Gas Land Experience
Registered Professional Landman - AAPL
Member - NATIONAL ASSOCIATION OF REALTORS®
Member - PENNSYLVANIA ASSOCIATION OF REALTORS®
Member - REALTORS® ASSOCIATION OF METROPOLITAN PITTSBURGH
Member - Michael Late Benedum Chapter of AAPL
Preferred REALTOR® - Berger Rental Communities
VA Loan Certified