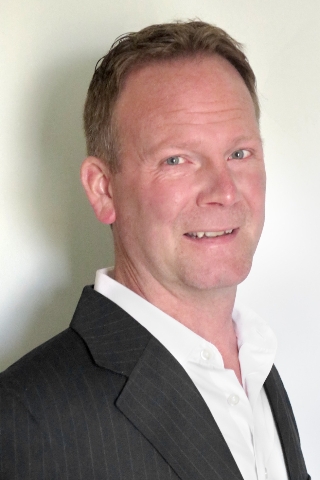 James Sarson

- James Sarson Team

Realtor®

Sewickley Regional Office


Call Agent Text Agent https://JamesSarsonTeam.com

RESOURCEFUL, FRIENDLY AND DETERMINED - WE ARE COMMITTED TO EXCEEDING OUR CLIENT'S EXPECTATIONS!
James Sarson Team Bio

James Sarson has been an active member of the Sewickley community for over 25 years
through strategic science and engineering sales and is so excited to be turning that community
focus toward real estate!

With a passion for service in the Greater Pittsburgh area, James previously sold instrumentation
now being used to detect the Covid-19 virus, as well as making the community healthier, safer
and cleaner through high-end air handling units used by universities and hospitals.

James is ready and eager to help with your home buying, selling and vacation home needs, as
a proud member of the Sewickley Regional Berkshire Hathaway HomeServices, The Preferred Realty family.

James carries the values of hard work, integrity, and outstanding client service into everything he does
by his proven track record.

When he isn't making home ownership dreams come true for his clients, he enjoys spending
time skiing and time with family.

Fabiana is in her 15th very successful year of real estate and is originally from Porto Alegre,
Brazil. She has international as well national business in the Miami/South Beach Florida area
and Sewickley area, which allows her to contribute greatly to the team.

Fabiana is well acquainted with presenting luxury homes and condominium options to clients.
Working from the belief that buying and selling real estate should be simple yet rewarding,
Fabiana's keen understanding of the nuances of the market is the key to moving her clients
through the process with ease.

Fabiana has lived in The Village of Sewickley for the past few years and knows that the
buyer/seller appreciates the walking distance to all of the great restaurants, parks and
quaintness Sewickley has to share for those including first-time visitors. She has an incomparable ability to bring a comfort to the client in this unique market.

Due to Fabiana's national and international exposure, determination and patience, she always
strives to make sure all transactions are always above her clients' expectations.

We at JamesSarsonTeam.com are resourceful, friendly and determined. We truly care about
our clients and are committed to exceeding their expectations, leading to forever clients and a
truly joyful real estate experience.

Next time you are looking to buy, sell or invest in your dream home, please keep us, your local
and Florida experts in mind!
Custom Websites for Qualifying Properties
Member of the National Association of REALTORS®
Member of the Pennsylvania Association of REALTORS®
Member of the REALTORS® Association of Metropolitan Pittsburgh
Member of the Miami Association of REALTORS®
Free Consultation and Property Evaluation
Offers Home Staging Advice
Making sure every Real Estate experience is simple yet rewarding for everyone involved
Hi Tech Marketing Methods
Together we can serve diverse clients - Fluent in 3 languages- Portuguese, English and Spanish
$ 74,900
Property Type

Land

Acres

0.4335

Frontage

150
View All Listings