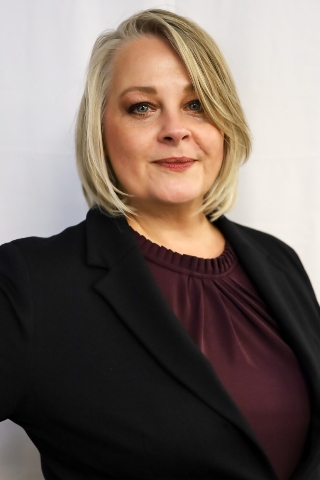 Patricia Podgorski
Realtor®
Hampton Office

Call Agent
Text Agent
https://patriciapodgorski.thepreferredrealty.com/



Live with Intention to Create the Life and Home You Love!
Buying or selling a home is one of the biggest decisions you will make in your lifetime. I am here to help you bring awareness and intention to that process, so that you can make your real estate dreams become reality!

It is my intention, as a Realtor, to advocate for you, to empower you and to support you along your journey.
My goal is to provide you the information you need regarding current market trends and practices, buyer and seller obligations and the protections, opportunites and duties owed to you as a consumer. This not only puts you in the driver seat of your next successful real estate transaction, but, it also guarantees you will have a well-equipped GPS system to help get you there safe and sound!

I hold a Bachelor of Arts in Communications, Rhetoric from the University of Pittsburgh, and an Associates of Applied Science in Occupational Therapy Assistant Studies. My expertise includes: Sales, Marketing, Business Development, Internal Marketing & Consulting Property Management, Office Management, Behavioral and Occupational Health Services.

As a member of the Diversity, Equity & Inclusion Committee at Berkshire Hathaway HomeServices The Preferred Reality,®, I recognize the significance of the Fair Housing Act and reconfirm my commitment to upholding fair housing law, as well as to offering equal professional service to all in their search for real estate.

As an At Home With Diversity® certified real estate professional, I strive to create a more inclusive real estate business to serve all clients regardless of race or cultural background. By developing a business practice rooted in inclusion and equality, and backed by the At Home With Diversity® (AHWD) certification, I can help buyers of all cultural backgrounds achieve the dream of homeownership.

A Pittsburgh native, originally from Lawrenceville, PA, I currently call Zelienople my home. I spend my free time in the wilderness camping, hiking and kayaking. I love to garden, grow my own vegetables and create healthy, culturally diverse meals for my family and friends! I also enjoy writing and creating. I am especially passionate about writing thoughtful pieces for my newsletter, Intentional Spaces, which highlights local businesses, homeowner resources, market updates and tips on how to Live with Intention, to create the life and home you love!

If you would like to sign up for my newsletter, have a question about real estate or finding a contractor for your upcoming home project- please reach out to me right away! I truly do look forward to hearing from you!
$ 899,000
Property Type

Commercial

Warehouse Sqft

0

Office Sqft

0
$ 225,000
Property Type

Land

Acres

0.07

Frontage

30
View All Listings