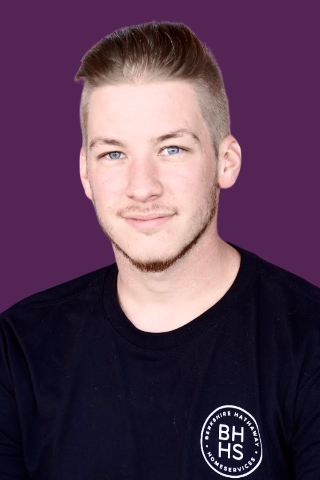 Caleb Craig
Realtor®
Peters Twp Office

Call Agent
Text Agent

(12 reviews on Zillow)
https://valuation.thepreferredrealty.com/calebcraig@TPRSold.com


AGENT ON THE DALLAS FINCHAM TEAM
Caleb, an agent for The Dallas-Fincham Team, is an active member of the Washington County Community, he decided to pursue a career in real estate with the drive for wanting to help people feel welcomed and become an advocate for their needs. His dedication, charming personality, and true passion for real estate are what separates him from the pack. From your first initial meeting, you will feel at ease with his balance of professionalism, patience, understanding, and hard work ethic. In his spare time, Caleb likes to pursue fitness, study the professional real estate market and spend time with his Fiancé, Son, and 4 Cats!

Throughout the years, Caleb's main goal has been to make his business client-focused to ensure his clients are successful, happy, and know they are appreciated. All of this dedication combined with his dependable nature makes Caleb a GREAT asset and member of your team to have by your side.


The Dallas-Fincham Team, with more than 60 years of combined experience and over 1,500 successfully completed, has never forgotten one simple definition at the heart of their business: Agent—a person who acts on behalf of another person or group. On a daily basis, the team operates with a client-first mentality, acting consistently in their client's best interests. This goes hand-in-hand with their mission of being a relationship-centered agency rather than a transactional one, and a goal to build lifetime relationships with their buyers and sellers. They treat each client as a top priority, whether a first-time homebuyer or a long-time friend.

Once you work with The Dallas-Fincham Team, you will understand that buying or selling a property is so much more than house hunting and putting your signature on a few contracts. You'll truly learn what the word agent symbolizes and how important it is to work with an agent who always has your back . . . Because who you work with matters.
eCertified®
RBC® Cross-Border Certified