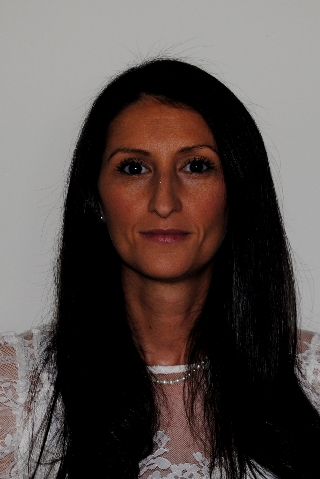 Amy Davis
Realtor®
Greensburg Regional Office

Call Agent
Text Agent


Check out my pet, Theo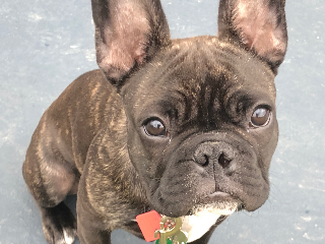 YOUR NEEDS ABOVE ALL ELSE
As a detail-oriented and disciplined person, I'll work hard to get you the best deal possible, whether you're looking to buy or sell. I've been in your shoes and will treat you the way I wanted to be treated during the process--with integrity, insight and loyalty--always prioritizing what's best for you.

On a personal note, my husband and I bought our first home at the height of the housing bubble and then sold it a few years after the bubble burst for a nice profit. After not finding another suitable home on the market, we decided to build. As someone who has personally been through the building process, I know what a great help it would have been to have a knowledgeable agent on my side. You don't have to go through it alone or rely on the builder's agent. If the lack of available inventory has you frustrated, please let me assist you in looking at the building process.

Spearheaded by my husband, we also built a real-estate investment business, growing it to 14 rental income properties and eventually selling them all off in one large portfolio to an investing company in New York City. If you too are looking to invest, I'd be happy to share our experience and answer any questions you may have.

While real estate is my professional life, I spend my off time with my husband, our 4 amazing children and their extensive social calendars, and our French Bulldog, Theo. As a health and fitness enthusiast with a sweet tooth, I also spend my time cooking healthy meals, baking delicious treats (life is all about balance, am I right?), and lifting weights or running.

Real estate has become my love after my career in psychology was cut short by the birth of my third daughter. She was born with unforeseen special needs and required around-the-clock care. Now that she's on a good path, I'm excited to focus on this adventure. My background in psychology prepared me well for working with all types of clients and fellow agents and I can't wait to meet with you!
Bachelor of Science in Psychology--University of Pittsburgh
Master of Science in Counseling Psychology--Chatham University
Pennsylvania Real Estate Fundamentals and Practice Certificate--PDH Academy
National Honor Society Member
Psi Chi Psychology Honor Society Member
Chi Sigma Iota Counseling Psychology Honor Society Member
Assistant Troop Leader--Girl Scouts of Southwestern Pennsylvania
Member Community United Methodist Church
2020 Run the Year Member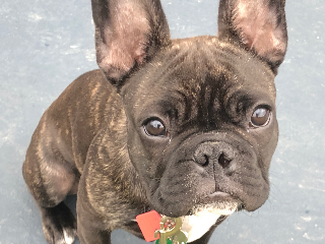 Theo
Theo, short for Theodore Jean Claude Van Davis, is our lovable 4-year-old French Bulldog. He enjoys sleeping, snoring, playing fetch with his little basketball, rushing to the fridge for an ice cube when he hears the ice maker and snuggling on the couch. He is the best boy!
Nicknames:
Pet Type:
Favorite Food:
Favorite Toy:
Favorite Habit:

Mister O
Dog
Cheese
His Basketball
Sleeping