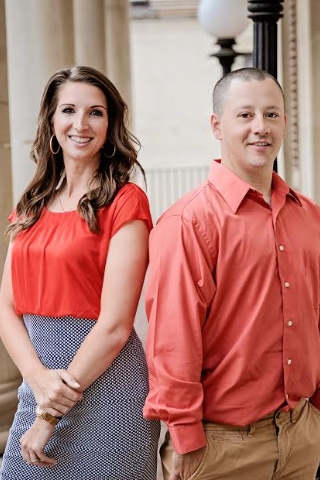 Johnny Barenchik

- Johnny and Ashley Barenchik Team

Realtor®

Punxsutawney Office


Call Agent Text Agent johnnybarenchik.thepreferredrealty.com

ARE YOU IN THE MARKET TO BUY OR SELL A HOME? YOU'RE IN THE RIGHT PLACE!
Let us help you reach your goals and guide you through every step of the process.

Let us help you tailor home searches to specifically fit your needs, allowing you to be notified the second something hits the market.

Let us provide you with a free home value estimate if you are thinking about selling.

Feel free to contact Ashley at: (O) 814-938-3031 or (C) 814-952-9399

Feel free to contact Johnny at: (O) 814-938-3031 or (C) 814-249-4200

We have a love and genuine passion for 'all things' Real Estate, fueled with a plan, action and hard work.

We are full time REALTORS® working directly with both Sellers and Buyers in the Jefferson County & surrounding areas.

For Sellers, our goal is to net you the most amount of money, in the shortest amount of time, with the least amount of problems.

For Buyers, our goal is to find you just the right home, at the best price, in the right time, with the least amount of problems.

Most importantly, we are committed to always placing our client's interests ahead of the interests of all others, including our own.

We would love the opportunity to get to know you better and show you how we can help you achieve your personal real estate goals. Whether it's selling or buying, our goal is to help you get from your initial appointment to the closing table as quickly and smoothly as possible. We look forward to working with you.

Warmly,
Johnny & Ashley

Ashley was such a wonderful agent - took extra time explaining in detail the buying process & facts about the different areas - this was especially critical with my boyfriend and I as we were new to the area and first time homebuyers. Even after deciding on the house, she continued to take time to make sure we were comfortable and the buying process was smooth and easy. I would recommend anyone looking for an agent to consider Ashley.
Awesomest Agent Ever! So thankful for you, Ashley. You fought incredibly hard to get us our dream. It absolutely would not have happened without you working so diligently to cross all our t's and dot all our i's. Every time we complete a new project you are the first to get the text with pictures. Keep up the good work. There are many more people with dreams like ours waiting for your help....I can't wait for you to see what we have done with the machine shed and school house. We are almost ready to send pics. Ashley, there are people I have talked to recently who had to walk away from the house of their dreams because they didn't have a good buyer's agent. Same struggles Dave and I had buying an Amish house. The bank wanted certain conditions met. You fought for almost a year and you earned every dime of your commission. The best part was the fact you were always available. No matter what. We didn't understand, you made it clear. We were discouraged and didn't think it was gonna happen, you encouraged with facts on how it was gonna happen. You do you, girl, and you will always be successful.
We worked with Ashley on the purchase of our very first home. There is a lot of conflicting advice out there about where to start when you are ready to buy your first home. Ashley was there for us to answer all of our questions without ever making us feel like we were asking stupid questions or weren't ready just because we didn't have all the answers for everything. She helped us through every step of the process from viewing the houses all the way through to loan questions and finally closing. She was extremely available to us no matter the timeframe we had to work with and always answered our phone calls and questions completely. I cannot recommend her enough. If I were to ever do this again (which I won't because she helped us secure our DREAM home when we didn't even think it was possible) I would without a doubt go straight to Ashley to the begin the process. She is professional, organized, and most importantly GETS THINGS DONE. Thank you Ashley for all of your help and going above and beyond for our family. We are so happy in our new home!
We highly recommend Johnny and Ashley. If you're looking for a Great experience buying a home, these two are the best! So helpful and knowledgeable. Very Honest and are truly out for your Best Interest! Thank you Both Very Much! We are So grateful for All your Efforts.
Ashley was professional and helpful. We were from out of the area and she went out of her way to fit us into her schedule. She helped us find the perfect home and was beyond patient with us. I would recommend her to anyone looking for a Realtor in this area!
I just wanted to say that I am very thankful for the tremendous job you did in handling the sale of the house. You always kept up excellent communication with me and either had answers to my questions or got them pretty quickly. It was a stressful experience but it could have been magnitudes worse if you were not as fantastic at your job as you are. I have a friend at work who is having a rough time with her agent which made me appreciate you even more. THANK YOU!
Ashley went above and beyond for our family! We had an unrealistic deadline for closing that we needed everyone to meet and thanks to her persistence, dedication and professionalism, we made it!!! Thank you from the McCarthy's!!!
We had a very good experience working with Ashley to purchase my son's first home. She is professional, personable, knowledgable and was quite helpful. Ashley was always quick to respond when we had questions. With her assistance the whole process of viewing, financing and purchasing went rather smoothly. Thank you very much, Ashley!
Ashley is an excellent Realtor to work with. She went above and beyond. She has answers for all questions! (Trust me I had a lot). She's very easy to work with and super friendly and helpful. My family and I are so grateful for all her help and making the process of buying our home an awesome experience.
$204,900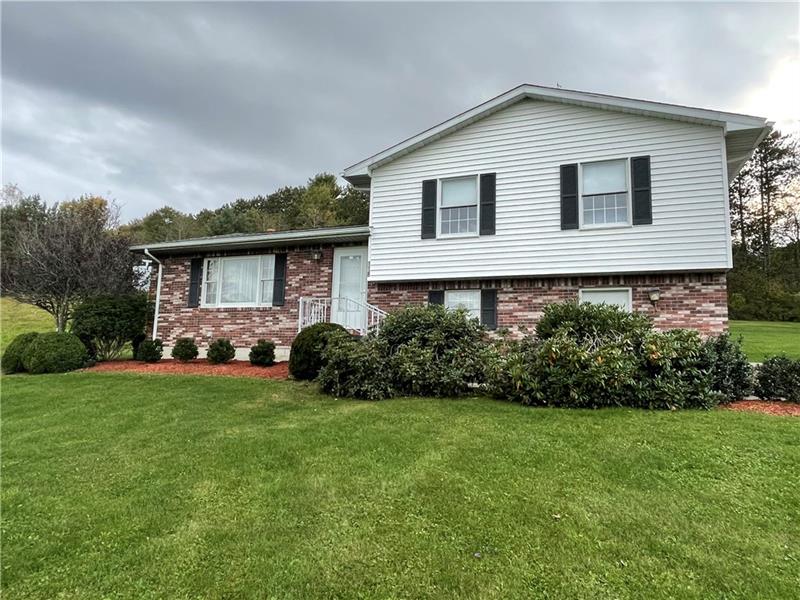 Bedrooms

3

Bathrooms

2 Full 1 Half
$43,000
Bedrooms

0

Bathrooms

0 Full 0 Half
View All Listings