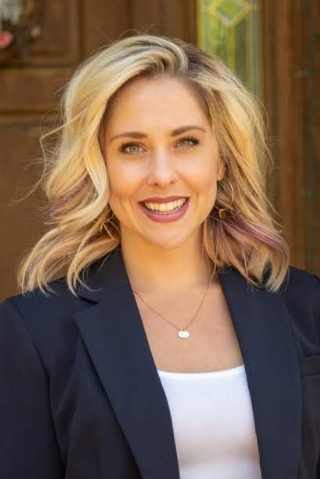 Leah Steigerwald
Realtor®
North Hills Regional Office

Call Agent
Text Agent
LeahSteigerwald.ThePreferredRealty.com

Need an agent who's passionate about YOUR happiness? I'm your gal!
Hey there! Thanks for visiting my page!

Buying a home, selling a home- for most of us, both are major life events that require a great deal of thought, research and time. We save, hope and dream that our decision is one that is the best for us and our families. As a real estate agent, that is what my focus is when working with my clients- yes, I ensure they make a solid decision financially, but also care greatly about their happiness. Life's too short to not be happy, especially in the place you and your family call "home!"

As a wife and very active mother of three young children, family is incredibly important to me. Family and/or friends gatherings, holidays and other special events with lots of food, drink, laughter and fun in a comfortable, cozy living space is what it's all about! With my extensive experience with working with people and families in the areas I've previously held careers in, I am confident that I can fulfill your real estate needs and work tirelessly to ensure your happiness. I've been described by people my whole life as very energetic- allow me to put that energy to work for you! Give me a call ANYtime- let's do this!

Leah Steigerwald

**To see other current listings, please visit my partner's page- Kathy Steigerwald- together we are THE STEIGERWALD TEAM!!
BA Business Administration + 2 other bachelors degrees (Yay for education!)
Incredible work ethic (Grandfather + father taught me well!)
Member - National Association of Realtors®
Member - West Penn Multi List
Gym goer / animal lover / music enthusiast