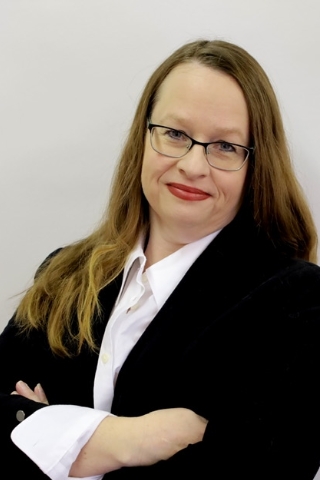 Lois Shaffer
Realtor®
Beaver Office

Call Agent
Text Agent

(3 reviews on Zillow)
loisshaffer.thepreferredrealty.com
Lois Shaffer's Client Testimonials

06/18/2022 - Sepideh mandegarian
Bought a multi family home in 2022 in Pittsburgh, PA 15219.
I called Zillow to get more information about a property, Zillow connected me to the agent, we talked and I asked her to give me more information about the property and if it is possible to visit it, after two minutes that she checked something she said she is driving and she will call me back in 15 minutes. I have never heard back from her..……………………….,,.,,,,,……………….!!!!!!!!!!!!!!!!!!!!!!!!!!!!

03/13/2022 - ryderdiein
Bought a home in 2022 in Gardena, CA 90249.
Lois Shaffer went above and beyond to help me get my house. When the lending company behaved totally unprofessional and disrespectful, Lois entered the ring and fought along side of me until the house was mine. It's like this, if a zombie apocalypse ever happened and you only had enough room for one more person in your 4 wheel drive truck, full of guns, you would want that one person to be Lois. She has what it takes to navigate incompetent sub humans and zombies. Somebody get this girl a medal
We asked Lois to find us a house with a garage, it was our top request. She searched until she found us a house with a garage that would accommodate our needs. Not only was the garage impressive, the property she found for us allowed our kids to stay in the same school district! Her attention to every detail is second to none, she caught a huge mistake in the deed that we had not agreed on with the sellers and was able to have it corrected before we signed it. She's an aggressive negotiator, she answered every one of our calls/texts and she kept us up to date and in the loop during the entire buying process. Lois is an exceptional realtor who is trustworthy and truly holds her client's interests at heart and we are excited to work with her once we move into our new home to sell our current house.
~ Jess
Lois was a pleasure to work with. She was very professional but also had a friendly personality. She answered all our questions promptly and if she didn't have the answer immediately she got back with the answer within 24 hours. We were very happy with how she presented the townhouse and highlighted its best features. I would highly recommend Lois if you are looking for a realtor.
~ Beth Ann
Lois Shaffer is an exceptional realtor and works endlessly for you. There are so many amazing qualities about her: listens intently, gets to know you and your likes/dislikes, makes time for you, always available, never says 'no' - a true optimist, knowledgeable about so much, follows up, anticipates items needed ahead of time to prepare you for your next step in the process, thorough and pays attention to the details, and a true superstar. She never gave up on me and helped me find the perfect forever home.
~ Linda-Su Shaffer
Hello, my name is Mark Campbell and I recently purchased a new home with the help of Lois Shaffer. I wanted to take this time and just commend how professional and courteous Lois was the entire process. I really enjoyed working and speaking to Lois as she was a MAJOR benefit and made buying a new home so easy. She is very knowledgeable and understanding of the entire process and helped guide me in the right direction. Thank you to all that helped and especially a big Thank you goes to Lois for such an amazing experience. God Bless!!
~ Mark
I can't speak highly enough on my experience with Lois. I was a first time home buyer with zero knowledge about how to find the right place. From day 1, Lois was extremely responsive and had great suggestions on homes to view based on what I was looking for. She always answered every call or text no matter what time of day or night it was. I would highly recommend Lois to anyone that is searching for a new home.
~ Ashley Pacheco
We met Lois at an open house and immediately knew we had found our Realtor! Unlike other Realtors we worked with in the past, we never felt like we were wasting her time or being put under pressure to buy something we weren't in love with. She put in a ton of hard work and was available to assist us throughout the whole process of buying our home, even the stuff beyond her job description. We had a lot of questions and she was able to sort them all out in a timely manner. The whole process was extremely smooth thanks to all the hard work Lois put in behind the scenes. If you are looking for a motivated and hardworking Realtor, look no further!
~ Richard & Sandie Roel
On my way from Canada to get on the Pennsylvania chemical plant, the most important thing I was thinking about is accommodation. It was really frustrating moving from hotel to hotel till a friend gave me Lois number to contact for help. Meeting Lois for the first time was the end of my nightmare. I took my time to explain to her exactly what I'm looking for and she went beyond my expectation and got me a place I can call a home and a landlord who is so caring and helpful. Lois is a wonderful professional realtor one can count on when it comes to real estate. I highly recommend her to anyone who needs her service because she has all the qualities to make sure you are happy with your choice. MAX .
~ Amakoe Amah
She is very helpful, I am a very picky person and she has done everything to find what I want! She doesn't stop until you are in a place you want!
~ Tiffany
I recently was interested in renting an apartment in the Pittsburgh area. I received a referral from a friend to use Lois Shaffer. Lois went above and beyond to find me what I needed to meet my needs. She answered my questions in a very timely manner and was always available to work around my work schedule to show me properties. Lois is very kind and good at her job. I would recommend Lois to anyone that needs a realtor, she will work hard to get you what you want and need.
~ Dave Gerver
Coming from Canada to work in the United States for the first time, being new to the Pennsylvania area. Lois Shaffer made me feel welcome and did a great job as a realtor. She went above and beyond to find me a place to live, one that suited my needs perfectly. I ran into some barriers that she helped clear up and get me settled into my new home. Shes a very kind and professional lady and I recommended her to everyone I knew at work looking for a place.
~ Tim Chartier
I had been apartment hunting on and off for a few months. Though as the days grew nearer to my lease end date, I found less and less apartment options that allowed pets. Endlessly scrolling through Zillow and Trulia resulted in the same listings on repeat. One such listing I visited, introduced me to Lois Shaffer. I didn't know that realtors were in the apartment business but had I known, I would have come to Lois sooner. Lois took time to ask me what I was looking for in an apartment and what was my realistic budget. She then set out to find the perfect apartment for me, sending me rental options through email. Working with Lois made the best apartment finding experience. If I find myself looking to move in the future, Lois Shaffer will be my first call!
~ Jodi Bidinger
I really do not write reviews ever..... I had to write one for Lois. When I found her I was trying to rent a nice house in Mt. Lebanon that fell through due to no fault of her own since the owner turned out to be a whacko. I shifted gears to buying something and she is the most responsive and dedicated professional I have ever worked with. She took every call, answered every question, talked me out of several bad decisions and we ended up finding a great house in my budget that's in a really nice location. I won't say that buying a house is easy but I will say it could be a nightmare if you don't have the right agent. Lois is simply a wonderful person who is really good at her job. I think this stems from the fact that she isn't just in it for the money and really wants her clients to be happy. Lois is the best. Hire her, you won't be disappointed.
~ Pete Edson
I met Lois though a mutual friend and decided to contact her when the time came to sell an investment property. She came to our first meeting enthusiastic and well prepared, and every interaction I had with her after that was the same. She proposed an efficient sale process, including great photographs, and provided me with good and thoughtfully critical advice on listing the property. I was very impressed with how she communicated all updates and offers, I felt as though she really was working hard for me on a daily basis. The sale went very well. I cannot say enough good things about Lois, I can't wait to work with her again.
~ Pat Borreggine
Lois was always ready to answer my questions. She walked us thru the apartment. If she didn't know the answer, she always found out the answer for us. My advice to anyone that's looking for someone to help look for a apartment or home is talk to Lois. Bill Alton Jr & Kimberly J Alton
~ Bill Alton
Thank you Lois for getting me my dream home. You were always friendly, courteous and always there to give me excellent service. I would highly recommend you to anyone looking for a house.
~ Willis Ayres

You couldn't ask for a better realtor than Lois! She makes you feel like you're her only client and she walks you through, step by step, making sure you understand the process. She becomes more than just your realtor, she becomes your friend. Thank you Lois for helping us find the house that works best for us!!!
~ Angel & Michael Smith
Lois really helped me a lot. She showed me lots of houses. She helped me find the perfect house. I have given Lois's name to my co-workers if they are looking for a house. She was a big help in finding me a house. She did not stop searching until she found the right house for me.
~ Watson