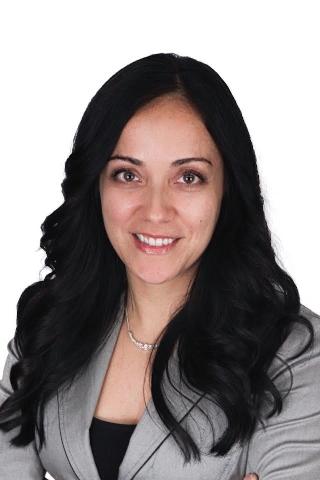 Being that a real estate decision can have life-changing results, it is a privilege for me to walk alongside you and assist in making the process as smooth and efficient as possible. It is my goal to provide you with all the information you need to make the best informed decisions and feel at peace every step of the way. Having bought and sold homes myself on various occasions even before I was in the Real Estate Industry, I know it can be a stressful and uncertain time. That's why my passion is to help you reach your goal and have a good experience doing so. Having worked more than 10 years in Human Resources and Administrative positions, I love helping and making a difference in others' lives. I am grateful to have been raised in a bilingual home. With parents originally from Colombia, South America, I grew up speaking English and Spanish and have perfected my fluency in Spanish. I have been able to serve others over the years working as a Translator and Interpreter. In more recent years, I have been involved with investing in Real Estate and plan to further my experience in that area.

With four children ranging in ages from 16 down to 5 years old, life is never boring! I love to go to the park with them, when it's not cold of course! I like to work out, ride bike, play goalie to help my soccer player practice his shots, and I try to keep up with my daughter who does track. I love being outside in nature and just breathing in its beauty. My creative side is seen when I am making my scripture art, an activity that is relaxing and calming. I am also a licensed hairstylist since 2011. I love to bring the beauty out in my clients; although I have to say, real beauty starts from within.

I look forward to working with you and for you to achieve your Real Estate goals!

Full Time Licensed REALTOR®
Graduate of Career Growth Real Estate Academy
Member of West Penn Multi-List
Buyer Agent
Listing Agent
Member of Beaver County Association of REALTORS®
Member of National Association of REALTORS®
Member of Pennsylvania Association of REALTORS®