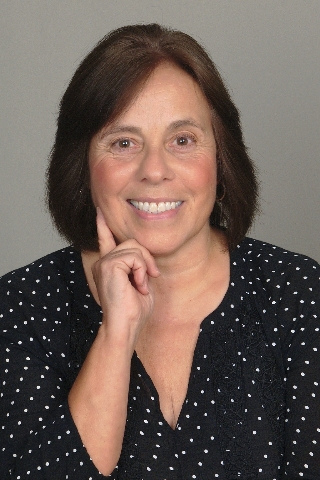 Maureen Chiafullo-Haid
Realtor®
New Castle Office

Call Agent
Text Agent

(11 reviews on Zillow)
maureenchiafullo-haid.thepreferredrealty.com



Maureen Chiafullo-Haid's Client Testimonials

10/13/2020 - Eric Bruening
Sold a for approximately $375Khome in 2020 singleFamily in Stanton Heights, Pittsburgh, PA 15201.
Maureen was an excellent partner in what is normally a stressful situation. She truly wants what is best for you and is willing to do whatever it takes to make that happen. She was always readily available, incredibly knowledgeable, and a pleasure to work with.

10/03/2020 - Samantha Robinson
Bought a singleFamily home in 2020 for approximately $75K.
We looked at about 3 houses from our own list with Maureen, and at the last one she said she thinks she found a couple that matches almost everything we wanted in our first home. That night she sent us a list of a couple more that we LOVED. We finally landed on the perfect starter home for us, and Maureen was there every single step of the way. She never left a question unanswered, and never once left us hanging for hours for a response. She earned my trust and respect right off the bat, and I will definitely be seeking her out again when the time is right.

07/01/2020 - zuser20171210231238279
Bought a Single Family home in 2020 for approximately $100K in New Castle, PA.
Maureen was a joy, from beginning to end. We purchased a beautiful home, thanks to her, and couldn't be happier. Her knowledge of the area is without reproach, and her personality is without compare. She had an instinctual ability to match us to the right home.

05/15/2020 - cherylvivelo
Sold a Single Family home in 2020 for approximately $150K in New Castle, PA.
If you are looking for a great hands on realtor who is professional, friendly, accessible and hard working look no further than Maureen Chiafullo-Haid !! Maureen went above and beyond to make my husband and I feel comfortable with the selling of our home. I called and texted her numerous times with questions and she was always able to give us the answers and calm our nervous. Lol Maureen explained the whole selling process and helped us through it from the first day to the closing date. She was able to sell our house in five weeks at a price higher than we ever imagined. All I can say is she is the best ! Cheryl and Ralph Vivelo
Maureen, was very aggressive in dealing with customers and trying to resolve problems. She also went "beyond the call of duty" in helping to find and supervise several contractors. She was able to save us money by using contractors who found cost-effective solutions to construction problems that threated to terminate the buyers interest in the sale. In addition Maureen was very professional and responsive to our needs.
~ G.F.
Maureen did a great job in helping me find my new home.
~ Claudia Manly

09/08/2019 - dwilly1221
Bought a Condo home in 2019 in Naples, FL.
Maureen is a "dream agent" She is not only knowledgeable and accessible, she will work non stop to help you find your "dream home" She has numerous professional contacts to facilitate the process and is one of the most resourceful people you will find in this business. I would unconditionally recommend her to anyone going through this complicated and occasionally stressful procedure.....she's the best!!
She always calls back, awesome to work with. Great personality, very sweet, on time for everything.
~ Tiffany Deluca

02/18/2019 - cynthiamcconnell61
Bought a Single Family home in 2018 for approximately $225K in New Castle, PA.
If you are looking for a realtor that will NOT stop until she has either sold your house or helped you find the EXACT house you want to buy then you have found her in Maureen! She truly cares about her clients and always keeps their best interests at heart. She was ALWAYS available when we needed her and made looking for a home so easy. My husband and I both have demanding schedules and she worked around those schedules perfectly. You can't go wrong with this woman as your realtor!
Knowledgeable , extremely friendly and put our needs first...
~ D.D.

07/08/2018 - zuser20140628170020479
Sold a Single Family home in 2018 for approximately $450K in New Castle, PA.
It's difficult to put into words how good she is.... Basically she sold our home like it was her own! She was on top of everything, had a flexible schedule, took great pictures(came back a couple of times even for "better light or a better angle"), returned calls and texts right away and was just such an upbeat and organized realtor! I'd use her again in a heartbeat.... though I'm hoping this was our last move!

06/13/2017 - lareiber
Sold a Single Family home in 2016 for approximately $75K in New Castle, PA.
Maureen sold our mother's home for us. She was very knowledgable about the the area. She really helped us with advice on pricing and referrals on repairs necessary to make the home ready for sale. She made everything easy for us, which was exactly what we needed! My favorite, she was very responsive to all of our questions and phone calls! We sold the home so quickly because of her due diligence. I would list were her again!