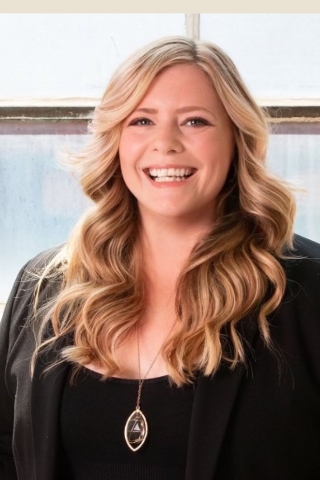 Elissa Moore
Realtor®
West-Airport Regional Office

Call Agent
Text Agent

(4 reviews on Zillow)
lynchinapinch.com

Elissa Moore's Client Testimonials

10/31/2020 - danielleiorio
Bought a for approximately $275Khome in 2020 singleFamily in Mc Knight, Pittsburgh, PA 15237.
Elissa is top notch! I've worked with various realtors on prior real estate transactions and hands down Elissa is the best I've found. Not only was she extremely professional and accommodating but she was knowledgeable, had great recommendations and ultimately pulled out all the stops to make sure I got my dream home even in this competitive market. I can not recommend her enough!

08/18/2020 - Chelsea Vitale
Bought a singleFamily home in 2020 for approximately $150K.
Elissa was so much more than just a realtor to my fiancé and I when we were buying our first home recently. She was there for us every step of the way, anytime we needed her, for absolutely anything. She is extremely knowledgeable, comfortable to work with, helpful, and had our backs through every step in the process. She was the reason our experience was so easy, our first time, AND in the middle of a pandemic. Her positive attitude coupled with her extensive knowledge and skills made all the difference for us. I would recommend her to everyone.

08/18/2020 - meadows1011
Sold a singleFamily home in 2020 for approximately $175K.
Elissa was gracious enough to come to the home and suggest changes that would help enhance the selling of the property. She was precise and attentive with all the necessary conditioning the home needed. Also, the communication with Elissa was exemplary, as she helped to direct every step required to expedite the process of selling the home and finalize the closing. We were fortunate to call upon her service with questions after normal hours of work. We truly appreciate her knowledge and the opportunity to work with her. Very reliable and resourceful !

08/18/2020 - justinross0597
Sold a singleFamily home in 2020 for approximately $275K in Carnot-Moon, Coraopolis, PA.
Elissa is a consummate professional and was by our side from the very moment we listed to the very end of the process. She is extremely knowledgeable of the market and was able to use that to get us well over our asking price. She is so friendly and made the entire process as easy as possible. She will be my realtor for life. If you want someone who will go to bat for you and will do everything in her power to get you the most you need to use Elissa for your next property search/listing.
Elissa was not only extremely professional but made herself available unlike anyone I've ever worked with. Her advice, hardwork and devotion is exactly what any business should expect from their employees. She handled all the details and problems with ease which took all the stress and anxiety of selling a house completely out of the equation. I plan on selling 2 more homes and will only work with Elissa Moore.
~ L.C.J.