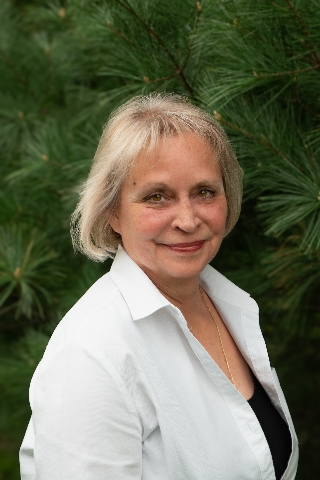 The key to being successful is doing what you love!
In 1992, I became a real estate agent for Haines Realty and, after a decade of selling real estate and loving it, I pursued and received an Associate Broker's License in 2004. I have nearly three decades of experience, working with various brokers including Haines Realty, Northwood Realty and now Berkshire Hathaway Home Services, serving the real estate needs of the residents of Lawrence and Mercer Counties with honesty, integrity and expertise.

My top priority is, and has always been, to make the home buying and selling experience pleasant and seamless from beginning to end. My commitment is to provide the highest level of professionalism and strategic approach to help you meet your real estate objectives, paving a clear path to your real estate goals. By educating you through each phase of the transaction, you will feel comfortable that your making a sound, intelligent decision regarding your home purchase or sale that is aligned with your real estate aspirations.

Because the real estate industry is a dynamic and continually changing profession, you need the guidance of a proven professional to represent the interests of you and your loved ones. I welcome the opportunity to provide you that service.

In addition to my career selling real estate, volunteerism is a huge part of my life, whether it's serving my local community, county or state. That is why I am currently serving as Mayor of the New Wilmington Borough as well as serve on multiple local boards and associations listed below.

Whether you are looking to buy or sell, call, text or email me today! I look forward to working with you!


Mayor of New Wilmington Borough - (2014-Current)
New Wilmington Borough Council - (2010-2013)
Lawrence County Board of Realtors - Director and served twice as President - (1996-2021)
Director and Alternate Director of the Pennsylvania Realtor Association - (2008-2021)
Member of the National Association of Realtors
2021/2022 Berkshire Hathaway Home Services Honor Society Award
Director of United Way of Lawrence County - (2015-Current)
President of New Wilmington EDCOM 501(c)(3) - (2015-Current)
2015 Realtor of the Year (Lawrence County Board of Realtors)
2018/2019 Berkshire Hathaway Home Services Bronze Award