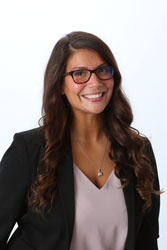 Lauren joined the Northwood team in June 2017.
A graduate of Kent State University's highly accredited Fashion School, she carries her passion for learning into her career.
Many years of sales experience, paired with encouragement from friends and family, inspired Lauren to join Northwood with excitement and drive to help her clients dreams come true.
Lauren is located in the Washington, PA area where she was born and raised. She is your go to for any info on the area ranging from the best place for happy hour to the best arts and crafts festivals.
Contact Lauren to get started on your journey to the perfect home!
Phone: 724-986-6794
Email: ldindak@northwood.com