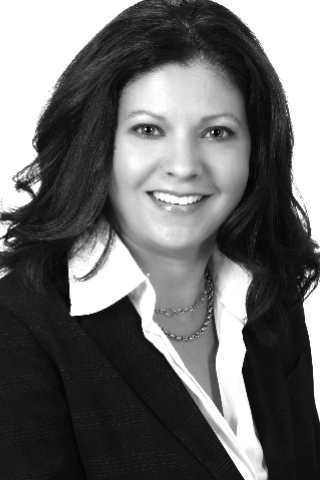 Kathy Yanov
Realtor®
Corporate Office

Call Agent
Text Agent

(6 reviews on Zillow)
kathyyanov.thepreferredrealty.com/

Kathy Yanov's Client Testimonials

03/05/2021 - dbrown416
Sold ahome in 2020 condo in Municipality Of Murrysville, Murrysville, PA 15668.
My home was sold quickly at a very good price! This was the result of the extremely professional marketing and selling efforts of Kathy Yanov. She had a total command of market and competition. Provided many beneficial guidelines during the sales cycle in a confident yet unobtrusive manner . Her knowledge of the process and uncanny attention to detail made the closing process seamless and painless for me. I would highly recommend her to anyone in the market.

01/27/2020 - barbara roberts
Sold a Single Family home in 2019 in Latrobe, PA.
This was my second transaction with Kathy. She previously listed and sold my parents home that was with another agency for a year. She sold it in four months. So when I listed my house of course I called her again. My house sold in four days. She is fantastic to deal with. She responds immediately to your questions and is definitely professional. I would highly recommend her to anyone in need of a fantastic local agent.
Very knowledgeable. Very smooth process
~ M.M.

08/05/2019 - rjsantilli1990
Bought a Townhouse home in 2019 for approximately $150K in Trafford, PA.
Kathy was attentive to all of my needs and helped through the entire process. She showed me several properties, and was very knowledgeable about each one. She paid attention to my questions and anticipated many. I highly recommend using Kathy for an agent.
Great communication, responded quickly, knowledgeable, and organized. Kathy also has a wonderful personality that really made the whole home buying process fun and enjoyable.
~ Steven Schmidt
After years of podndering, randomly, looking and questioning if we could actually purchase a home, a friend recommended we call Kathy, this was the best decision we made by far. Kathy was absolutely phenomenal she is so sweet, understanding and very informative and knowledgeable. Kathy wad quick to respond to any questions or concerns we had and always had out best interest at heart. I can not express how grateful I am to have had her for our realtor we were truly blessed. I will never hesitate to recommend her to anyone thinking of purchasing or selling a home.
~ Jessica Rindt
Kathy was the best! She truly cares about her clients and does everything to go above and beyond to make you happy! She is very knowledge and patient!!
~ Angela Lauria

11/20/2018 - hpolicastro1
Bought a Single Family home in 2018 for approximately $150K in Trafford, PA.
Kathy was patient (I probably looked at about 25 or more homes). She was knowledgable about each house, giving me her honest opinion. She helped me find my perfect home. I would highly recommend her services.
She immediately put me at ease with her great personality. She listened to what I wanted and didn't want in a new home and came prepared with some great choices for walk throughs. I had a very crazy schedule and she cleared 2 days for me and went through nearly 20 houses in that time frame. She listened and provided excellent input for the houses. I would definitely work with her again and would recommend others to speak with her if they are in need of a realtor.
~ J.R.
Kathy Yanov is amazing! Her personality and enthusiasm is a perfect fit for her job. The process of selling and buying was so pleasant because of her guidance and encouragement. I would (and have already) recommend Kathy to anyone planning on selling or buying.
~ Katie Marx
Kathy was very upfront and direct. She helped us sell our house fast.
~ T.M.M.
Kathy listened to our concerns, mentioned other concerns we hadn't thought of. She was extremely professional. She contacted and responded to the other agent quickly. If she was unsure about something she consulted her office manager. She met us after business hours for our convenience. Kathy is extremely dedicated to her clients and gives them 100% of her time, effort, and energy. Kathy goes above and beyond to ensure the best experience for her clients. I'll certainly recommend her to anyone who needs an agent!
~ Jaclyn Browning

01/18/2017 - tylermastay
Bought a Single Family home in 2017 for approximately $125K in Trafford, PA.
My fiance and I recently purchased a house using Kathy as our real estate agent. This was our first time buying a house and it could not have been a smoother process. We didn't know the first thing about buying a house and Kathy ended up making us feel like experienced home buyers by the end of the process. We ended up finding the perfect home in a perfect location thanks to Kathy. There were no issues and everything was completed on time. We will definitely be using Kathy in future home purchases and will be recommending her to our family and friends.
Kathy was absolutely a dream! Already recommended her to everyone I know thinking of buying a house!
~ Jenna Fullem