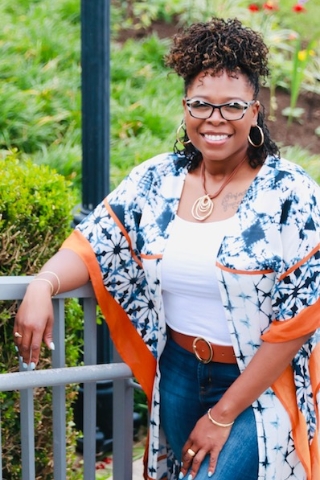 Angel Ivey

- Branch Manager

Realtor®

City Office


Call Agent Text Agent

Angel Ivey, Branch Manager, City (Squirrel Hill)
PersonalBackground
Real estate has been a great interest of mine for a long time. I love everything about it! So much so, I quit my job of almost 6 yrs, at Microsoft, in July 2011 to do it full time.
I was born and raised on Pittsburgh's Northside but I have a strong knowledge of and have listed and sold homes in all our areas. I can find just what you're looking for! AND I can help you buy or list your home wherever you are in the world!
I love working with people and every job I've ever had has been customer related. I am very professional, enthusiastic, determined, honest, creative, attentive, detailed and dedicated to my clients.
I have an Associates Degree in Travel/Hospitality Management, I've earned and recieved my Real Estate (Associate) Broker's License in June of 2017 and I recieved my Real Estate Teaching License in June of 2018. I have three kids (2 boys and a girl ~ in that order, 22, 20 and 19). I enjoyed volunteering in the library at my kids' Pre-K thru 12th grade school, Sewickley Academy and for their baseball/softball teams, Brighton Heights Athletic Association. All three of them are currently in college; Duquesne University, Geneva College and Liberty University.
I love listening to Jazz, old school R&B, and singing gospel music. I've sang and led worship, for years, at my church, Allegheny Center Alliance Church and in a Pittsburgh community choir, Trini L. Massie and 4 the Caz of Christ, winners of Verizon Center's How Sweet the Sound. Our family really enjoys music and all three of my children are classically trained pianists.
Effective Advertising Strategies
All properties are advertised on many real estate websites.
Open Houses are advertised on websites and on our Berkshire Hathaway Home Services, The Preferred Realty FaceBook Page.

EffectiveTechnology Strategies
West Penn Multi List - Networks sales associates and homes for sale
Internet Advertising/User friendly websites - Our listings stand out from the others and we also provide a Guided Tour/Virtual Tour - Step inside the picture and get a view of each room.
All Berkshire Hathaway Home Services agents are equipped to respond within seconds to a customer inquiry, providing a fast, knowledgeable response.
West Penn Financial - Exclusive guarantees and Phone in, Move in Pre-approval Programs. Pre-approved buyers mean less 'fall throughs' at the closing.
2-10 and HMS Home Warranty Options - Covered items will be repaired for one low-price deductible.
Relocation Division - Uniquely positioned to bring more buyers and sellers together.
Specialty Markets - We have separate programs and divisions for luxury homes, commercial property, new construction, auction services, and property management.
My Certifications
Certified Real Estate Brokerage Manager