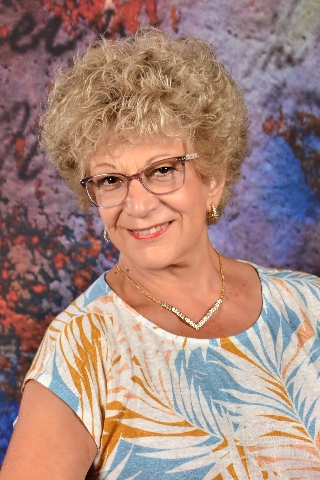 Barbara Taylor
Realtor®
New Castle Office

Call Agent
Text Agent

(2 reviews on Zillow)
barbarataylor.ThePreferredRealty.com
Barbara Taylor's Client Testimonials

01/20/2020 - k47lor
Bought a Single Family home in 2019 for approximately $50K in Oakwood, New Castle, PA.
Barbara and Bill were amazing to work with. I purchased my very first house and they made the process soooo easy and simplified a lot of things for me. Because of them and their professionalism my sons and I are now very happy in our three bedroom home! Thank y'all so much
They were exceptional. Very knowledgeable and professional. I would use them again, and highly recommend them in a heartbeat.
~ Nicholas Manzo Jr
Barbara was wonderful from day one and through the entire process. She worked hard to help us as the buyers with a difficult home. She was very thorough, reliable, always available, and was great at keeping us updated. We were so happy to have her as our realtor. If we ever need real estate services in the future, she would be the one that we would call to list our home.
~ James P Patton
Barbara was on top of everything and extremely helpful. She worked hard for us. We couldn't have gotten our home without her and Bill.
~ Christina L Sereday
Barb and Bill worked tirelessly to sell my property. They took a personal interest in my situation and got top dollar for the home. In addition they found and worked with a buyer who wanted this unique property.
~ F.C.E.
Barbara was very knowledgeable, easy to work with, she followed all the guidelines on timing, she always returned my calls, she was friendly, really easy to work with & answered all of my questions!! Love her!
~ Evan B Lambert III
Bill and Barbara Taylor of Northwood Reality are the best agents I have ever worked with, they go beyond any expectation and gets things done. Northwood Reality is very lucky to have them represent them. A great Team to work with! I began working with the The Taylor's months ago guiding and advising me on the purchase of my property and once I reached that point of purchase within two days everything was done very smoothly. The professionalism and assistance showed by the Taylor's was incredible, I knew I was in good hands throughout the process. If you are a buyer or seller I would highly recommend Team Taylor of Northwood Reality to handle your business needs!!! I look forward to working with the both of them again. Thank you so much, Denise D!!!
~ D.D.
The service was very good,,they advertised our home very well,we were always informed of upcoming open houses,days and times.
~ J.B.
They were very helpful during the process. When I had a problem with securing my mortgage they gave me suggestions to try. Because of them I now own my dream home!
~ S.K.C.
Quick and responsive answers and very professional. I
~ L.R.A.
They were very friendly and showed me several homes. The paper work went through without problems. Whenever I had a question, it was answered promptly. I am now in my home and very happy with the way it all happened. Keep up the good work!!!!! Kathryn Heess
~ Kathryn A Heess
Kept me informed all the time with problems and new negotiations.
~ Gary French
professonally marketed our property.
~ R.A.W.

08/12/2012 - user853307
Showed home in 2012 in New Bedford, Pulaski, PA.
Barbara Taylor provides honest and complete information when assisting in house-hunting. She is easy to talk to and very knowledgeable in the real estate field. Barb keeps you informed and up-to-date on changes and/or progress throughout the entire process. Both she and her husband, Bill can be counted on and trusted to be fair, forthcoming and informed with regards to all areas of seeking for, choosing, buying and/or selling a home. They are wonderful to work with, and give good advice. You will be kept very much "in the loop" and never pressured. My family highly recommends the Taylors to help guide you through buying or selling a home.