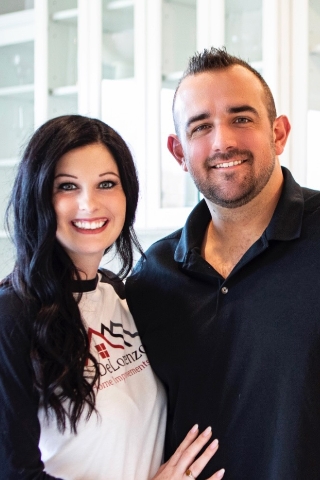 Kristi and Tyler DeLorenzo
Realtor®
North Hills Office

Call Agent
Text Agent

(54 reviews on Zillow)
REALTOR, Relocation Specialist
http://www.zillow.com/profile/kristiDeLorenzo - Check out my Zillow page for more sales & reviews!

Pittsburgh Native! My husband Tyler DeLorenzo and I currently live in Ross Twp of the North Hills area. I am a North Hills High School graduate and earned a degree in business. I was born and raised in West View where most of my family still resides. My husband and I are both full time Realtors® dedicated to making the process of buying and selling as exciting, smooth and stress free as possible. We take tremendous pride in our business and put all of our energy into each and every one of our clients.

Buying: For Buyers, we work continuously for each and every client to ensure they find the home of their dreams. We have an eye seeing beyond what a property is and what it has the potential to be. Once a client finds home sweet home, we Make sure your buying process is stress free and stays on track by creating a step by step closing calendar that outlines the process of what comes next. We take great pride in recommending professionals to help assist with lending, home inspections, insurance, title, home builders, and financial advisors etc.

Selling:
Looking to relocate? I put together a strategic plan to get your home sold as fast as possible without leaving any money on the table ANYTIME of the year. In today's real estate world, it is all about marketing! I use professional drone photography on my listings to show the homes best features. Don't want to use a home sale contingency when purchasing your next home? We have you covered on that, just ask how!

In 2018, 2019, and 2020 our team assisted 100+ buyers and sellers fulfill their real estate goals! Making us the number #1 team both years in our office of over 100 agents. We work together to ensure our clients have an exceptional experience.

- If you have any questions about the buying or selling process, Please give me a call at (412)841-1902 or email at kstebler@tprsold.com. I would love to help you through this exciting process!