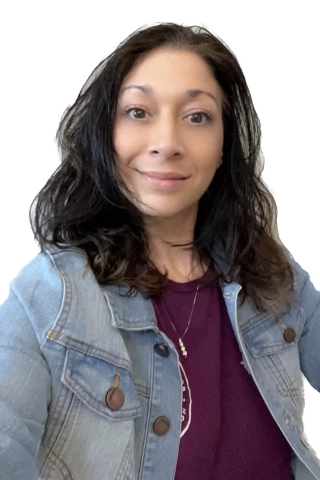 Jaime Smith
Realtor®
Pleasant Hills Office

Call Agent
Text Agent

(5 reviews on Zillow)
jaimesmith.thepreferredrealty.com


Jaime Smith's Client Testimonials
Great agent always trying to help out will highly refer to others for future homes
~ Jeff Kennedy
She was up front honest and fast. She did what she was hired to do and we couldn't be happier with the outcome.
~ Steve Maggio
Jamie is a wonderful person who dedicated her time to being available anytime we were interested to looking at a home and anywhere we wanted to travel to see a home. This is not to mention her outgoing personality. We were extremely satisfied with Jamie and will recommend her to anyone who is looking for a home. Jamie is a person who will work with you on your terms and with pure honesty that you can truly trust. She has become a friend for life and is welcome anytime!
~ Eugene Pendzich
she stayed on it and was available anytime I needed to talk to her, she is an excellent agent, none better
~ J.M.
I lost my home and belongings in a fire in August 2016. Jaime knew how hard this was for me trying to find a new home. I lived in my old home for over 40 yrs. She was so wonderful in helping me and encouraging me not to give up when I had a hard time finding another home. Jaime helped my daughter and son in law find their new home in Elizabeth Pa. After months of looking for a home Jaime found me my new home in Elizabeth also. It was more difficult for me to find my new home because I wanted to live close by my daughter and son in law new home. Every home that came on the market Jaime would call me or send me a message and also send one to my daughter because she knew I wasn't always able to have access to a computer or have WiFi. I trusted and knew Jaime would find me the right home. Jaime has also listed my lot for sale where my old house was and I know she will sell that for me too. After I closed on my house Jaime was so kind and gave me a thank you card with a gift card and lottery ticket. I really appreciated all she has done for me.
~ D.S.S.
Jaime was wonderful! From the beginning to the very end, she was always available to answer all of my questions, scheduled appointments right away to take me to look at houses. Made the negotiations smooth and handled them all professionally. Jaime was such a joy work with.
~ L.K.

05/11/2017 - jjb090602
Bought and sold a Single Family home in 2015 in Pittsburgh, PA.
Jaime is by far the best realtor I have ever dealt with. She was so helpful down to the smallest detail. Kept us informed of new listing, & with the fast paced market got us in to see houses fast, which is important in a fast market. Also listed our prior home which by the way sold in 1 day over list price. She went over and above as my husband & I work different shifts & she went out of her to accommodate us. Jaime found her calling in life in helping people make a HOME.

05/10/2017 - cdhamy
Bought a Single Family home in 2016 for approximately $50K in Elizabeth, PA.
Jaime shown us so much knowledge and patience as we found our perfect home! We were undecided on keying in on a location as well as a few key features, she allowed us to explore all our options before zeroing in our our dream home. She was always available and prompt on the whole process from beginning to end.

01/14/2017 - shannonwill0608
Sold a Single Family home in 2016 for approximately $150K in West Mifflin, PA.
Wonderful experience! Jaime was extremely attentive to our needs both with selling our house and looking for the perfect house to buy. She was knowledgeable, professional, and a pleasure to work with. We were probably a handfull to work with and she never wavered or never got frustrated with us. I would highly recommend her to anyone interested in looking to buy or sell.

01/14/2017 - bccampbell2
Bought and sold a home in 2016 in Coverdale, Bethel Park, PA 15102.
The first time I met Jaime she was a total stranger. By the time we were done she had my complete trust.She helped me find the perfect house when I wasn't sure what the perfect house was. She knew what to look for when I didn't have a clue. Then she sold my old house, took care of all the details and got a great price.I can't say enough good things about her and I absolutely recommend her.

01/13/2017 - user0737299
Bought a Single Family home in 2016 for approximately $150K in Bethel Park, PA.
Jaime was so great to work with. She was super helpful every step of the way, which was great being a first time buyer. She was always happy to show us houses that we were interested in right away and usually 3 in one evening to work with our schedules. I would highly recommend working with Jaime when searching for your new home.
Jaime was very helpful in helping us locate our investment property. She is very knowledgeable about every detail about the buying process. She was very prompt in returning all of our phone calls and dealing with the numerous issues that arose during our closing process. I cannot wait to work with her again in purchasing our next investment property. Northwood Realty is lucky to have Jaime represent their company.
~ Jay Dees
Jaime was awesome! She made the process of searching and ultimately purchasing our home fun and as stress free as possible. We have and will continue to recommend Jaime to everyone we know that is interested in buying or selling a home.
~ M.E.
Jaime was very efficient & professional with our closing. Awesome to work with!
~ Thomas Chapman
Jaime went out of her way to help me find the perfect house. I couldn't be happier.
~ B.C.
I would say it's more the service that Jaime Smith provided. She did a fantastic job helping me find my new home. It took us awhile but her enthusiasm and effort never faltered. Anyone would be lucky to have her as their agent.
~ Bruce Campbell
The emails with the property listings that met my criteria. The fact that Jaime listed to what it was that I wanted, and was very accommodating with her time throughout the whole process.
~ M.J.
Jaime was very helpful & accomadating to say the least. Always answered all of our questions in a timely fashion (we had a lot of questions). We feel Jaime went above & beyond what we had expected from an agent. We would highly recommend Jaime to everyone we know. She represented us & handled things out of our (the buyers) control. She kept us advised as to all the steps of the process, what we needed to do or prepare for next. I believe we closed in the timeframe anticipated because Jaime handled things professionally & kept us & everyone involved on our toes. Please thank Jaime for all the time she took in showing us properties & finally finding out home!
~ J.B.
It was a good experience all around
~ J.B.

I have to give a huge shout out and thank you to Jaime Smith! You are an awesome real estate agent. You had our backs throughout the entire process. You definitely went above and beyond!! #handles her business
~ Larry and Teweli Blackwell