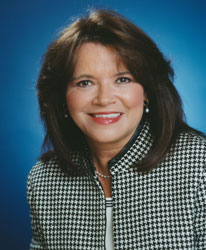 Veronica Palmer
Realtor®
Hermitage Office

Call Agent
Text Agent

(1 reviews on Zillow)
https://veronicapalmer.thepreferredrealty.com
Veronica Palmer's Client Testimonials

06/05/2021 - ericdebevits08
Sold a single family home in 2021 for approximately $100K in Reynolds Heights, Transfer, PA 16154.
Veronica and her daughter Barbi are amazing realtors to work with. They are very professional and punctual, and truly care about their clients. After a horrible experience buying my first home, it was a blessing to be able to work with them and see how pain free the homebuying/ selling process actually can be. I would recommend the two of them to anyone, and if I ever buy another home I will definitely be giving them a call
Vickie was a blessing not only was she very patient with us but very understanding of our position. I definitely will refer her to anyone I know who needs a competent realtor.
~ James Cotter
She was always available to talk to me and responded to my requests very quickly. She was very insightful in the whole process and calmed a lot of my fears. In addition, she is just such a nice and lovely person, a true pleasure to work with.
~ K.A.K.

There truly are no words to describe how instrumental Vicki was in making our home purchase as stress free and enjoyable as possible. Vicki went above and beyond the call of duty in every aspect of the process. She was kind, cordial and helpful to us and all parties involved. Our situation was unique. We applied for a specific state loan and coupled with the fact the the house we bough was an estate and to be sold as is, and was currently being occupied by a law office, this made the buying process quite complex. Although this was the case, Vicki never batted an eye and made everything simple to understand.

We hope to remain in our new home for the foreseeable future. However, if we were to ever purchase a new home, we would never choose anyone else to help us other than Vicki. We offer the highest recommendation for her to anyone who is planning to buy a home. You couldn't ask for a better real estate agent, let alone a more kind-hearted, genuinely tremendous person.
~ Ted and Brittnay Marron

Veronica Palmer has been an exceptional agent for me and has gone above and beyond the call of duty on many occasions being sympathetic to an out of state seller. Your office should be proud to have her as an agent and I will highly recommend her to any future buyers or sellers.
~ Ron McGann

Veronica went above and beyond to make my home search a great experience! I would highly recommend her and would use her as well in the future! She made sure everything went smooth. Great job all around!!
~ Lynette Moder

We want to tell everyone how much we appreciated having Veronica Palmer sell our home!! She is very professional, has knowledge of real estate, has a great personality, and is a very good representative of Northwood Realty. She was available to us 7 days a week and knew all the answers to our questions.
~ Bob and Dora Bralich

I know if I was selling a home in Mercer County area, Veronica would be my choice...I know the difference when I meet a top flight agent!
~ Patrick Russell

Special Thank You to the best Realtor anyone could ever ask for....Veronica Palmer from Northwood. This is absolutely the most hardworking lady I have ever met. If you are looking for a remarkably honest and sincere Realtor, she is the one!
~ Mary Durso

First and foremost, Vicki Palmer, has the integrity, honesty, work ethic, communication skills, and sheer knowledge of real estate and she was the best part of working with Northwood Realty. Vicki was very professional and my wife and I agree we would gladly work with her again and recommend her to anyone in the future.
~ Kyle and Christie Smith

Veronica is the best Realtor we have dealt with in 6+ transactions!
~ Mark Appleton

Veronica was amazing! She made our buying experience special, enjoyable and fun!
~ Kristie Lenz